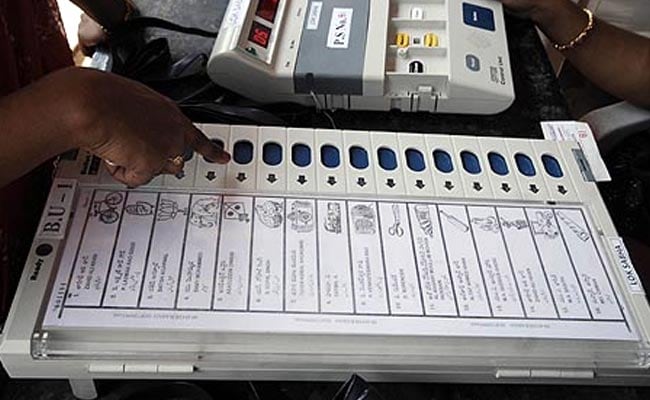 Surat:
The Wi-Fi service at a college in Surat was suspended after the Congress candidate from the Kamrej Assembly seat complained of possible hacking and tampering with the electronic voting machines (EVMs), used in the recently held Gujarat Assembly polls, kept on its campus.
Following a complaint by Congress nominee Ashok Jariwala, the Wi-Fi service was suspended on the campus of the Gandhi Engineering College, situated in the Athwa Lines locality in Surat.
"We detected that a Wi-Fi network was available near the strong room (in the college), after which we asked the collector to take action," Mr Jariwala said.
He said they had made a similar complaint two days back, after which the collector had ordered the suspension of the Wi-Fi service on the campus.
"But we found it active again today. We cannot take a chance as there is a possibility of hacking and tampering with the EVMs," said Mr Jariwala.
Following the complaint, Surat Collector and District Election Officer Mahendra Patel ordered the college authorities to suspend the Wi-Fi service on their campus.
The complainant feared a possibility of tampering with the EVMs stored inside the strong room, using Wi-Fi, Mr Patel said.
"The Wi-Fi service they are talking about is of the college and meant for students, and we understand that there is no possibility of EVM tampering using it. However, to dispel their doubt, we have ordered its suspension," the collector said.
The EVMs from six Assembly constituencies -- Olpad, Mandvi, Mahuva, Vyara, Kamrej and Mangrol -- are kept in the strong room of the college.
Following the exit poll results shown by the news channels, which predicted a majority to the ruling BJP in the recently-held election, several opposition leaders, including those from the Congress, Patidar quota agitation spearhead Hardik Patel and Dalit leader Jignesh Mevani, had raised the issue of a possibility of EVM hacking.
Hardik Patel today said on Twitter that if a human body, made by god, could be tampered with, then why not an EVM, which is made by humans? "If ATMs can be hacked, why not an EVM!!! (sic)," he asked.
He also alleged that there had been attempts to hack EVMs using its "source code" in the Patidar-dominated and tribal areas of the state.
Mr Patel had also claimed in a tweet yesterday that 150 software engineers of an Ahmedabad-based company were preparing to hack 5,000 EVMs.