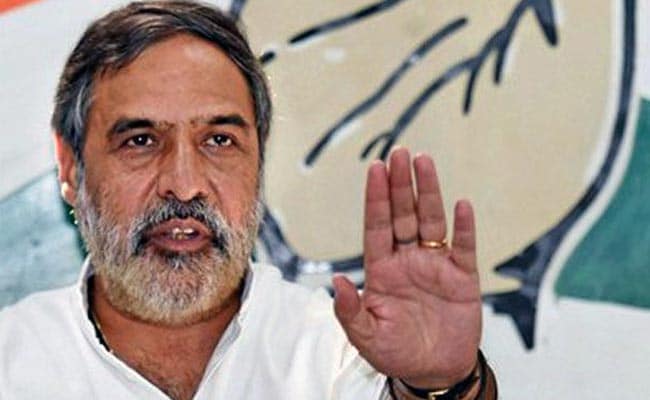 New Delhi:
The Congress party today called for restoring dignity in political discourse in the country after it was vitiated during the campaigning for the keenly- contested Gujarat Assembly polls.
Senior party spokesperson Anand Sharma said nobody should state anything that cannot be supported by facts. He said the Congress party would continue to seek answers to questions raised by it and its leader Rahul Gandhi during the polls.
Mr Sharma said Mr Gandhi led a "very courageous" and spirited campaign in Gujarat while maintaining decorum in his public discourse.
Mr Gandhi, the new Congress party president, has called the poll outcome a "very good result" and a moral victory for his party.
In the results declared yesterday, the BJP won 99 seats and the Congress party won 77 seats, out of the total 182.
Mr Sharma also rejected Prime Minister Narendra Modi's assertion that the poll result was "historic and unprecedented", urging PM Modi to take back his words as many stalwarts of the BJP, including its chief ministerial candidate in Himachal Pradesh Prem Kumar Dhumal and state unit chief Satpal Singh Satti, have lost in the election.
Mr Sharma alleged that unprecedented money, resources, power, administration, the authority of the central government, the authority of the state government were "misused" during the Gujarat elections.
"The only measure that one can have of the PM's popularity having increased or gone down is the fact that their vote share has fallen by 11 percentage points and they have also lost 15 seats. The Congress Party's vote share has gone up, as I have just mentioned, by 11 percentage points. So, now rest is a matter of detail," he said.