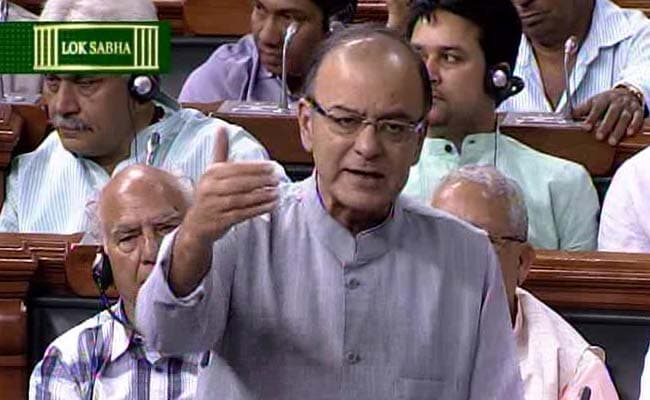 New Delhi:
Prime Minister Narendra Modi was not present today in the Lok Sabha, when it passed his government's flagship reform measure, the Goods and Services Tax (GST) Bill. While it cleared its first hurdle, the Bill is set to be sent to a Parliamentary committee for review by the Rajya Sabha.
The main Opposition Congress has said that it favours the GST Bill, but wants the amendments made to it by the BJP government to be vetted by a select committee of the Rajya Sabha, where its ha a majority.
In the Lok Sabha - where the Congress does not have the strength to enforce such a review - the main Opposition party walked out as the Bill was voted on clause by clause, objecting that the changes in it have not been referred to a standing committee before being brought to the house.
PM Modi's absence in the Lok Sabha when the important Constitutional amendment was voted on and passed was conspicuous. He has been particular about party MPs' attendance and has often made them explain their absence from the House. Today, the BJP had also issued a whip for all MPs to be present in the House.
GST is pegged as one of the biggest reforms in the Modi government's economic agenda. The Bill paves the way for a pan-India tax regime and a unified market across the country, ending the multiplicity of central and state taxes.
Because it seeks to amend the Constitution, it needs two-thirds of both Houses to vote in its favour.
This morning, Finance Minister Arun Jaitley argued strongly for the Goods and Services Tax, saying it would make India a single market.
To the Opposition's demand for a review of the changes made by the BJP-led government, Mr Jaitley said, "GST is not a dancing instrument that it will jump from standing committee to standing committee."