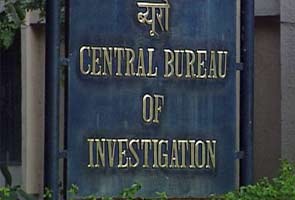 New Delhi:
A Group of Ministers (GoM) constituted by the government to decide on granting greater autonomy to Central Bureau of Investigation or CBI has suggested a number of crucial changes in the functioning of the agency, including that in the process of the CBI Director's appointment.
Sources say that the GoM has suggested that the CBI Director should be appointed by a panel consisting of the Prime Minister, Leader of the Opposition, the Chief Justice of India or his nominee - the same process as envisaged in the Lokpal Bill. The appointment is currently made by the government on the recommendations of a panel given by a committee headed by the CVC.
Sources also say that the minister's panel has reportedly suggested that the tenure of the CBI Director should be between two-three years. At a meeting of the GoM last week, the agency had reportedly asked for a five-year tenure for its chief and powers to curtail or extend the tenure of officers up to the Deputy Inspector General or DIG level.
Suggesting significant changes to the Delhi Special Police Establishment (DSPE) Act, 1947, which governs the CBI, the GoM seeks to appoint a Director of Prosecution, who will appoint public prosecutors and will report to the CBI Director, say sources. In the current set-up, there is no such provision.
The government plans to submit an affidavit in the Supreme Court listing these changes after informing the Cabinet and with the Prime Minister's approval.
The GoM, headed by Finance Minister P Chidambaram, was formed by the government earlier this month after sharp criticism from the Supreme Court for interfering in the CBI's investigations in the coal scam. A livid court had observed that the agency is a "caged parrot that has many masters."
The court's reprimand came after the CBI admitted that former Law Minister Ashwani Kumar and officials from the Prime Minister's Office and the Coal Ministry made changes to the agency's draft report on its investigations, which was meant to be submitted in confidentiality to the Supreme Court.
At least five parliamentary panels have submitted reports on how to secure the CBI's autonomy since 2008.
The parliamentary panels have recommended a statutory position for the CBI, which would give it status equivalent to other autonomous bodies like the Election Commission and Comptroller and Auditor General.