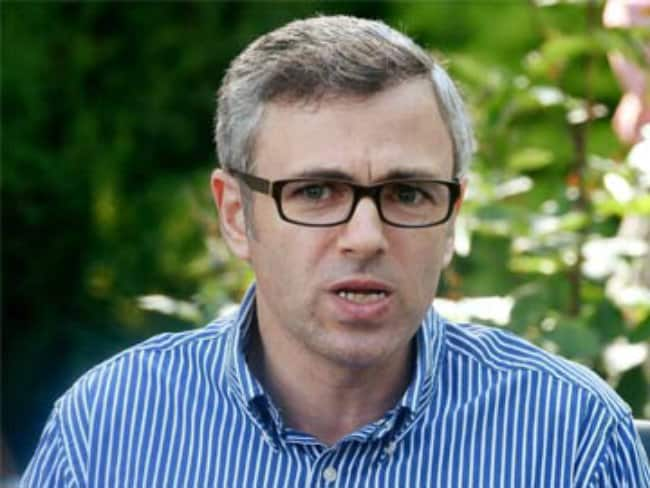 New Delhi:
Governor's rule was imposed in Jammu and Kashmir on Friday after political parties failed to muster the requisite number in the 87-member Assembly for staking claim to form the government.
The decision came after Governor NN Vohra submitted a report to the President on Thursday night stating that Omar Abdullah had requested to be relieved of the post of being a caretaker Chief Minister.
The report contained some suggestions including the option of a spell of Governor's rule in the wake of no party getting the number required to form a government after the highly-fractured verdict in the Assembly elections, official sources said in New Delhi.
Union Home Minister Rajnath Singh had forwarded the report to the Prime Minister's Office on Thursday night for necessary action.
President Pranab Mukherjee is understood to have given his concurrence for Governor's rule which has been imposed in the state for the sixth time since 1977.
Omar Abdullah had said the state needed a full-time administrator to deal with the situation along the border with Pakistan and providing relief to flood-affected people in the Kashmir Valley.
He was asked to continue as caretaker Chief Minister on December 24 after his resignation in the wake of defeat of his party, National Conference (NC), in the Assembly poll results declared on December 23.
More than a fortnight after the results have been out, neither PDP which emerged as the single largest party with 28 seats, nor BJP with 25 could get the magic figure of 44 to stake claim to form a government.
National Conference has 15 MLAs while the Congress 12. The new government was required to be constituted before January 19 when the term of the current Assembly expires.
Omar Abdullah's decision may have also hastened the Governor's decision to send a report to the Home Ministry.
The state is witnessing such a stalemate for the second time in 12 years.
A similar situation had arisen when Farooq Abdullah had asked the then Governor GC Saxena to relieve him of being a caretaker Chief Minister as PDP and Congress were taking a lot of time in cobbling up numbers to form the government.
Despite intervention by then Prime Minister Atal Bihari Vajpayee, Farooq Abdullah refused to continue as the caretaker Chief Minister and Governor's rule had to be imposed for a fortnight from October 18, 2002.