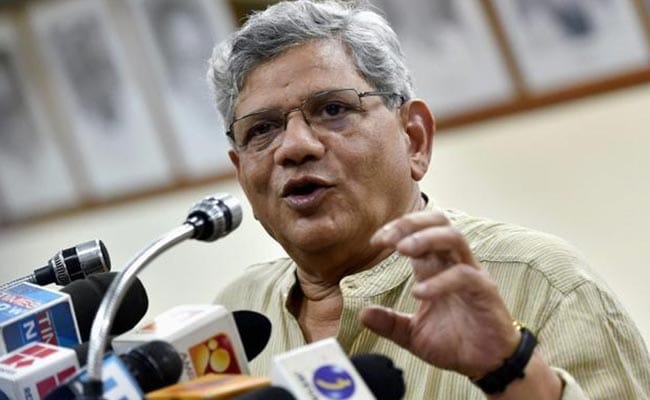 New Delhi:
The Narendra Modi government has treated the Goods and Services Tax Bill as a "bilateral" issue between it and the Congress instead of taking all parties on board, CPI-M general secretary Sitaram Yechury said today.
He also demanded building a consensus on the important proposed legislation, pending in the Rajya Sabha.
"We had asked the government to convene an all-party meeting on the GST Bill and build a consensus. But the government has treated it as a bilateral issue between them and the Congress," Mr Yechury told the media.
Mr Yechury said there were certain concerns about the bill in its present form, which need to be addressed before it is passed.
"The GST Bill in its present form takes away from the state governments whatever little power they have to raise funds. The states will become totally dependent on the mercy of the Centre even for emergency funds in case of a natural calamity or to fund welfare schemes," he said.
He said a meeting of all state finance ministers should be convened by the prime minister to thoroughly discuss the issue and reach a consensus.
"The CPI-M gave its note of dissent in the Select Committee of Parliament on the issue, which contained our reservations that need to be redressed," he said.
Another concern, Mr Yechury added, was on what would happen after five years to the states which stand to lose revenue.
"The Centre has proposed to compensate the states for five years for the revenue deficit. But what will happen after five years?" he said.
Asked about CPI-M-led Kerala government's stand on the GST, the party general secretary said the question of the state government's stand does not arise.
"If Parliament passes the bill, the states will have to implement it. But in any case, Kerala will gain through the GST," he said.