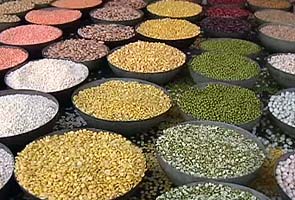 New Delhi:
The food security bill is set to be tabled in the Rajya Sabha today amidst a major divide between the National Advisory Council (NAC) and the government over various provisions of the Bill.
Differences persist with NAC saying the government's version is a much diluted one. While NAC has suggested four kilograms of foodgrain per person each month, the government has reduced it to three kilograms.
The NAC's draft covers 90 per cent of rural households, but the government has brought it down to 75 per cent. A universal public distribution system has been proposed by NAC . The government, however, wants to keep it targeted.
The food security bill comes against a backdrop of high food inflation and rotting grains. 2000 sacks of food grains were found rotting at the Food Corporation of India's (FCI) godown in Chapra in Bihar. Grains were lying there for almost a month, waiting to be picked up by the state food corporation- that's when food inflation accelerated to 9.9 per cent year-on-year for the week ended July 30 - the highest in three months.