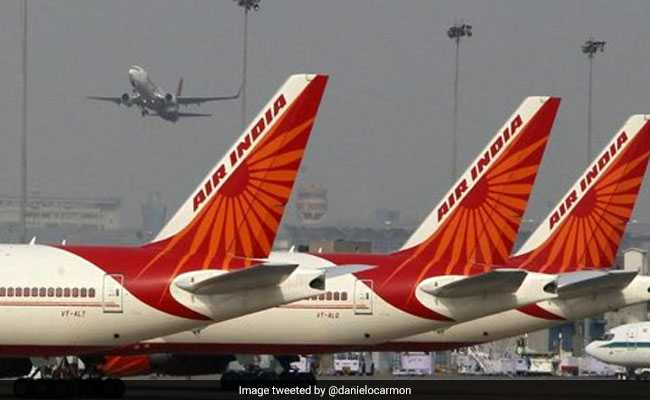 New Delhi:
The government today took the first step towards divesting the Air India -- the debt-ridden national carrier supported for years by public money -- triggering vehement protests from opposition. The plan is to transfer management control along with 76 per cent equity, for which an expression of Interest was released and multinational consultancy firm Ernst & Young was appointed as the advisor.
The divestment will be done through open, competitive bidding.
The national carrier has been running on taxpayers' money, failing to profits in more than a decade. By the end of 2016-17, the airline had a debt of nearly 49,000 crore. By the end of the current financial year, its debt is expected to go up by another Rs 3,500 crore.
The opposition, which earlier
accused the government of "not caring" about the national carrier
, was up in arms. Trinamool Congress chief Mamata Banerjee made an emotional appeal:
I am sorry to read in the media about the Govt inviting expression of interest for selling Air India, the jewel of our nation. We strongly oppose this and want this order to be withdrawn immediately. This Govt must not be allowed to sell our country

— Mamata Banerjee (@MamataOfficial) March 28, 2018
Her party leader Derek O'Brien questioned how such step could be taken when a Parliamentary Committee is still examining the divestment proposal.
"The proposed disinvestment of Air India is still being examined by the Parliamentary Standing Committee of Transport Tourism & Culture. Stakeholders are being called. Views heard. Report still some time away. How come these moves from Govt?" his tweet read.
Last year, the committee had recommended that the government put the decision on hold till 2022, when the 10-year turnaround plan ends. Citing the Rs 105-crore operating profit made by the airline after its merger with Indian Airlines, the committee suggested giving more time to the airline to recuperate.
Days later, the Union Cabinet cleared the decks for the disinvestment.
Under the new plan, the government will retain 24 per cent stake in Air India and its subsidiary Air India Express. It also proposes divesting 50 per cent of its stake in Air India Sats Airport Services.