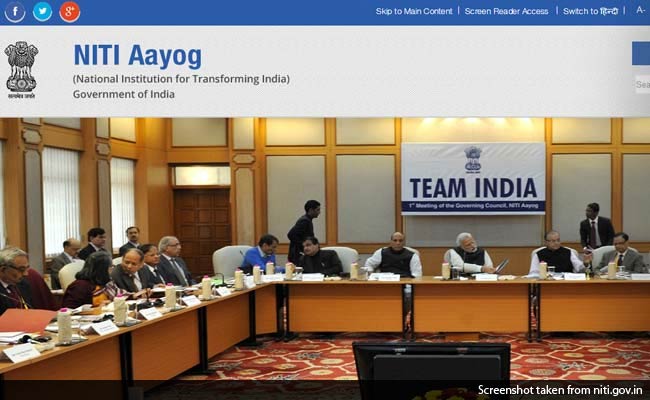 New Delhi:
The government has launched the website of NITI Aayog with a blogs section that will have articles, field reports, work in progress and opinions by the officials.
The government had replaced the Planning Commission with NITI Aayog on January 1. Thereafter, the government had archived the website of the Commission in the first week of January.
"Dr Arvind Panagariya, Vice Chairman, NITI Aayog, launched the beta version of the NITI Aayog website here today. The website can be accessed on http://www.niti.gov.in," a NITI Aayog press release said.
However, the final website is under construction and will be updated soon, it added. The portal will provide details of the constitution, functions and current activities of the NITI Aayog.
The web page will also have reports prepared by the Aayog in its initial stages.
The website also has a unique feature -- NITI Blogs, which will incorporate articles, field reports, work in progress, and opinions by NITI officials, it added.
Earlier an official had told PTI that the designing of the website took a little longer than usual because it would have a wider target audience as the it would be a platform for states, experts, citizens and stakeholders where they can share their views on different issues and see others' perspectives.
The NITI Aayog has been mandated to serve as a policy think-tank for the central as well as state governments and has Prime Minister as its Chairperson.