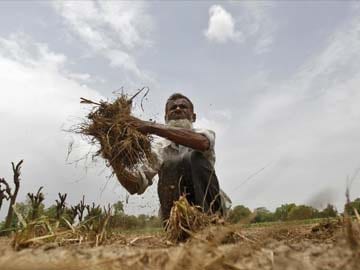 New Delhi:
India will consider giving subsidised diesel, cheaper loans and extra seeds to farmers if rains turn out to be poor this year, Agriculture Minister Radha Mohan Singh said, adding the country was ready to deal with a patchy monsoon.
India is expected to receive below-average rainfall this year, potentially damaging crops in about half of the country's farmland that depends on monsoon rains.
"We have six proposals to help farmers in drought-affected areas and we will soon take these proposals to cabinet," Mr Singh told reporters on Monday.
"We are prepared to deal with poor rains and have already started working with the state governments, especially Punjab, Haryana, Maharashtra, Andhra Pradesh and Chhattisgarh," Mr Singh said, referring to some of the main grain growing regions.
Get Breaking news, live coverage, and Latest News from India and around the world on NDTV.com. Catch all the Live TV action on NDTV 24x7 and NDTV India. Like us on Facebook or follow us on Twitter and Instagram for latest news and live news updates.