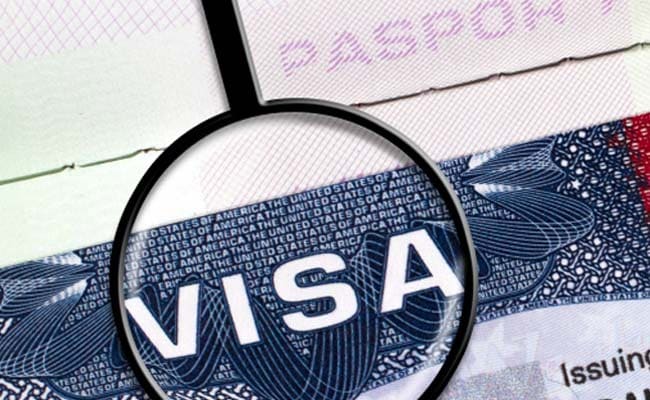 New Delhi:
The newly-launched tourist visa on arrival scheme will be known as e-Tourist Visa from tomorrow with government making the change following requests from various quarters.

Home Ministry officials said the name of the scheme - 'Tourist visa on arrival enabled by electronic travel authorisation (TVoA-ETA)' was creating confusion among tourists.

It presumes as if visa is being granted on arrival. However, in the present system, the pre-authorisation of visa is being given prior to arrival of foreigners. The Ministry has also received requests of name change from some Indian embassies.


A committee of officers from the ministries of Home and External Affairs and Bureau of Immigration was formed for coining a new name for the scheme.
Keeping in view the application process and purpose of the scheme, the committee suggested eTV as the appropriate name for the scheme.
Government is also planning to extend the scheme to a few more countries and airports in phased manner in coming days that include the UK, France, Italy, Spain and China.
"In order to avoid further confusion, the Home Ministry has decided to change the name of the scheme from TVoA-ETA to e-Tourist Visa (eTV) before the extension of the scheme to more countries," a Home Ministry official said.
Hence from April 15, the scheme will be known by its new name e-Tourist Visa (eTV). The eTV enabled by Electronic Travel Authorisation would enable the prospective visitor to apply for an Indian visa from his or her home country online without visiting the Indian mission and also pay the visa fee online.
Once approved, the applicant will receive an email authorising him or her to travel to India and he or she can travel with a print out of this authorisation. On arrival, the visitor has to present the authorisation to the immigration authorities who would then stamp the entry into the country Government had launched the TVoA-ETA on November 27, 2014 to 44 countries at 9 airports to facilitate short of duration international travellers.
Since launched of the scheme on November 27, 2014, a total of 1,10,000 visas have been issued by the government under scheme.
During December 2014, a total of 14,083 tourist visa-on- arrival (TVoA) were issued as compared to 2,700 during December 2013, registering a growth of 421.6 per cent.
The percentage share of top 10 source countries for TVoA in India during December 2014 included US (24.26 per cent), Russian Federation (15.06 per cent), Republic of Korea (11.01 per cent), Ukraine (8.16 per cent), Australia (7.98 per cent), New Zealand (5.08 per cent), Japan (4.30 per cent), Singapore (4.27 per cent), Germany (4.05 per cent) and the Philippines (3.10 per cent).