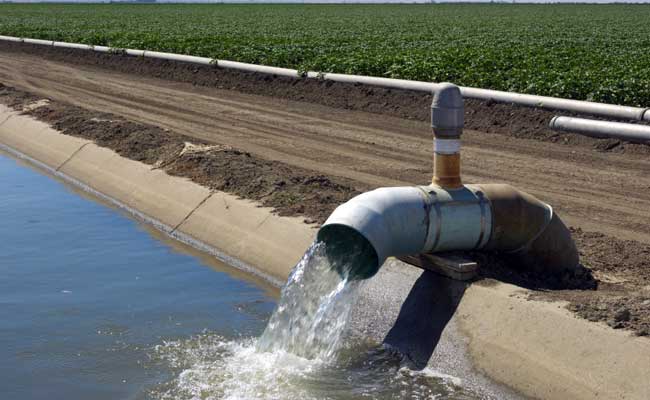 Panaji:
The Goa government has decided to move the Mahadayi Water Dispute Tribunal against Karnataka's alleged act of diverting the Mahadayi river water to its Malaprabha basin, a minister said today.

A team of officials from Goa yesterday visited Karnataka's Kanakumbi village, located in the Malaprabha basin adjoining the state's border, and confirmed that the Mahadayi river water was being diverted, Goa's water resources minister Vinod Palyekar said.

The team found that Karnataka has constructed a five-km-long tunnel to divert the water to the Malaprabha basin, he claimed.

The Goa government will send its team to New Delhi to file an application before the Mahadayi Water Dispute Tribunal tomorrow against the illegal diversion of water, he said.

"The tribunal is expected to deliver its verdict next month in the dispute over sharing of Mahadayi river water. Without waiting for results, Karnataka has made this move which amounts to contempt of the tribunal," Mr Palyekar alleged.

He said the Goa government came to know about the water diversion through some reports in a section of media.

Goa-based environmentalist Rajendra Kerkar also called the water resources department to complain about the diversion, the minister said.

Karnataka and Goa, the riparian states of the Mahadayi (known as Mandovi in Goa), have been locked in a bitter battle over the sharing of water of the river, which originates at Belagavi in Karnataka.

The matter is pending before the Mahadayi Water Dispute Tribunal.

Last year, the Supreme Court had ordered Karnataka to stop the work on construction of a canal, which was aimed at diverting water from the Mahadayi tributary.

Goa claimed that it had photographic evidence to support its claim that the work had begun.

However, Karnataka had rejected the claim saying there was no such activity.

In January this year, the Goa government had told the tribunal that the Mahadayi river water demand by neighbouring Karnataka is actually for irrigating its sugarcane crop areas.

Goa Chief Minister Manohar Parrikar had earlier said that his state could share the river water with Karnataka for drinking purposes and expressed his willingness for bilateral talks.