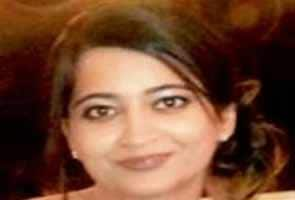 New Delhi:
A Delhi court has framed charges against former Haryana minister Gopal Kanda and his aide Aruna Chaddha in connection with the suicide of former air hostess Geetika Sharma.
The court said that prima facie charges of rape, unnatural sex, and abettment of suicide, conspiracy and forgery are made out against Mr Kanda and has transferred the case to a fast-track court.
Geetika Sharma, who was once employed with Mr Kanda's MDLR Airlines, was found dead on August 5 last year at her Ashok Vihar residence in North West Delhi. In her August 4 suicide note, the 23-year-old had said she was ending her life due to "harassment" by Mr Kanda and Ms Chaddha. Both of them have been in judicial custody since August 2012.
On Saturday, during arguments in court, the police said it has various electronic data, mails, call details, and other documents to prove that Mr Kanda and Ms Chaddha had abetted Geetika's suicide.
Additional Public prosecutor Rajiv Mohan had told the court that suicide notes of Geetika and that of her mother -- who committed suicide on February 15 this year -- should be considered as concrete evidence against the accused.
Geetika's mother, Anuradha Sharma, had also left behind two notes in which she blamed the duo for driving her daughter to take such an extreme step.
In 2006, Geetika had joined MDLR Airlines, when she was just 17. After the airline closed, she moved to Dubai in 2010 to work with Emirates Airlines.
But Mr Kanda allegedly forged letters to ensure that she was made to return to India just five months later. He then blackmailed her to once again work for him, her family has alleged.
Follow NDTV for latest election news and live coverage of assembly elections 2019 in Maharashtra and Haryana.
Subscribe to our YouTube channel, like us on Facebook or follow us on Twitter and Instagram for latest news and live news updates.