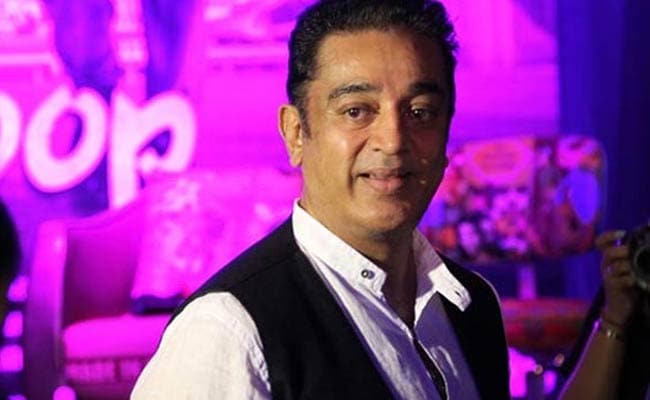 Chennai:
Coming out strongly against those returning their awards over the "intolerance" row, actor Kamal Haasan today wondered if such acts would achieve anything as he invoked Mahatma Gandhi saying even he did not give back his Law degree to protest against the Britishers.
Standing firm in his stance and dismissing accusations of being "irresponsible and callous" for not returning his award, the superstar said the act of returning awards would not lead to a solution.
"Gandhiji stood against the Britishers, his law degree was conferred by the English men, should he have given it back? What are you going to achieve by giving back awards?," Mr Haasan, who turned 61 today, said.
"The honour given to me is not given by the government, it was given by the jury, I will not humiliate them," he said.
"If intolerance is growing, I am giving voice against it, this is that voice, it is suffice if this is done, I say this without any discrimination on party lines, this voice will raise whenever there is suspicion that our freedom will be taken away," he said at a function organised here to celebrate his birthday.
"I will raise voice if a suspicion arises that my right to freedom of speech and that of my friends and brothers will be infringed," said Mr Haasan, who has thrice won the National Award for Best Actor.
On the beef row, the Padma Bhushan-awardee said, "if you do not like beef, don't eat, I was eating it, but now I have decided that I will not eat animals bigger than me," he said, adding, choice of food should be left to the people. "Don't give menu card to others," he said.
"I have been accused of irresponsibility and callousness when I said I will not return my award," he said adding, however, he would raise his voice against intolerance.
The actor who was appointed as an ambassaddor for Swachh Bharat campaign by Prime Minister Narendra Modi last year said he respected the jury who chose him for the award.
"I salute them and have taken the award. If I have something against the government, there are so many podiums including this one," he said.
The popular actor also ruled out entering politics. Showing his hands he said, "Its enough if that my fingers dirtied by voting".