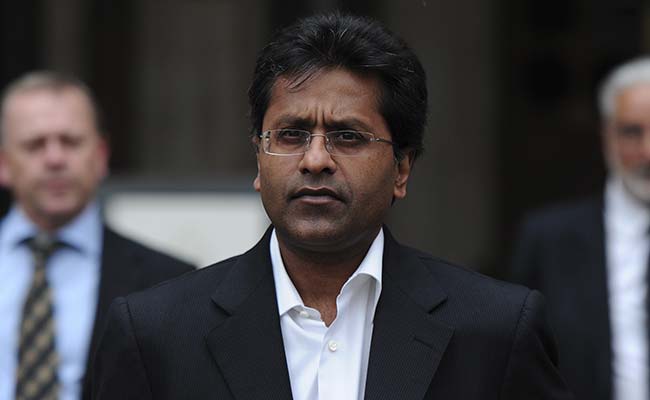 New Delhi:
Indian officials are scrambling to respond to the latest setback in their attempts to bring to justice Lalit Modi, the fallen cricket mogul wanted for a raft of corruption charges.
Earlier this week, Mr Modi, who has spent almost seven years in London, sent out a series of triumphant tweets embedded with documents from Interpol, the international law enforcement agency, rejecting India's request for a red corner notice or a global arrest warrant against him. The Interpol statement said it had deleted all data related to the Indian Premier League (IPL) founder from its records.
Media reports suggest India has been critical of Interpol's decision, describing it as a misreading of its own rules.
But the agency's documents, especially on the Interpol Commission's hearing on India's request, offer an insight into the flimsy manner in which India advanced its case.
Of the multiple allegations Mr Modi faces in India, the core charge on which India based its case before Interpol was an investigation by the Enforcement Directorate, which claims to have found evidence that the cricket czar swindled Rs 125 crore from the BCCI, India's cricket board.
Enforcement Directorate officials told Interpol they believe Mr Modi was part of a "criminal conspiracy'' to strongarm broadcaster Sony into paying a facilitation fee to a sports management group in exchange for TV rights to IPL. That fee, they alleged, was siphoned off by Mr Modi.
But Mr Modi argued before Interpol that the Enforcement Directorate has yet to file formal charges in court against him, and added that it was because they had no evidence that he was the beneficiary of the facilitation fee. He said Indian agencies had examined whether he had overseas accounts to ferret away illicit cash, but came up with nothing.
Mr Modi also said that the Indian government had made no serious attempt to extradite him, indicative, he argued, of the weakness of their case.
Oddly, India, represented at the Interpol by the Central Bureau of Investigation (CBI), accepted most of these contentions. The agency conceded that investigations were still underway. It even admitted that it had, in fact, not carried out any probe into whether Mr Modi had overseas accounts, but that those purported accounts "are a big part of ongoing investigations."
The CBI also told Interpol that it is not proceeding with an extradition request to the United Kingdom, but instead seeking Mr Modi's custody through another treaty which does not come with the same stringent conditions demanded by the extradition process.
Such a weakly presented position appears to have made it easier for Interpol to reject India's demand.
In its order, the Commission outlines the two criteria required for a red corner notice - one, "sufficient judicial data, with a succinct and clear description of the criminal activities of the wanted person" and two, that "assurances have been given that extradition will be sought upon arrest of the person".
But Interpol said since "enquiries on the case by Indian authorities still in progress," and "India cannot factually establish if the money came to (Mr Modi's) account", a red notice would be "premature".
Representatives of the CBI and Enforcement Directorate were unavailable for comment.