Highlights
"Jail is not so bad," said Piyush Goyal, who got the rank of 453
His father is serving a 14-year sentence in a murder case
But with his meagre income, he sent Piyush to an IIT coaching centre
Kota:
For the last two years, Piyush Goyal had been studying hard like any other engineering college aspirant. The difference is, he was doing it at the Open Jail in Kota, where his father is a convict.
The conditions were bad - a room barely 8X8 feet, where the lights went out at 11 in the night. There wasn't much money to spend on books either. A convict in a murder case, his father Phool Chand Goyal's resources were slim -- which is also why Piyush could not afford to stay in a hostel in the city and study.
But 18-year-old, who ranked 453 in the engineering entrance exams, laughed off the hardships.
"The jail is not so bad," he said. "People think the atmosphere is very bad here, but that is not so... Today I have fulfilled my father's dream. He showed great courage by keeping me here and funding my studies."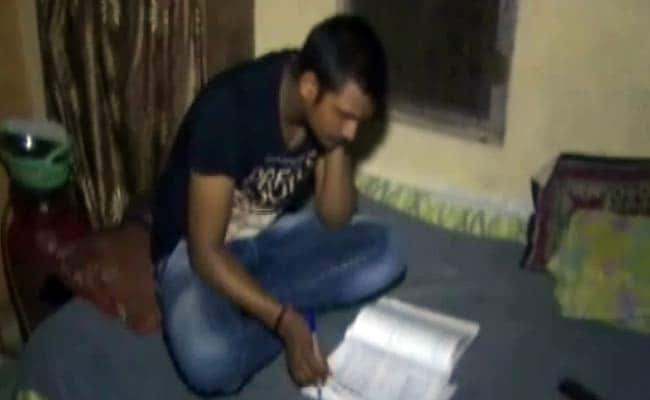 Phool Chand is close to finishing his 14-year jail sentence and has been allowed to live in an open jail, a correctional facility where he can go out of the campus for work, but has to be back in his cell by evening. The boy has been living with him for the last two years.
So far he funded Piyush's studies from the Rs 12,000 salary he got from working at a shop in the city. Though he could not afford a hostel, he managed to send his son to "Vibrant" -- a coaching institute in Kota.
"It was difficult to study here," said Phool Chand. "But I have to say the jail administration co-operated. The guards who are here on duty, especially the younger ones, would encourage my son."
Buoyed by Piyush's success, the administration said it hoped to increase facilities for inmates, especially those in open jails. "We are happy that he has made a success, despite such adverse circumstances," said Jail Superintendent Shankar Singh.