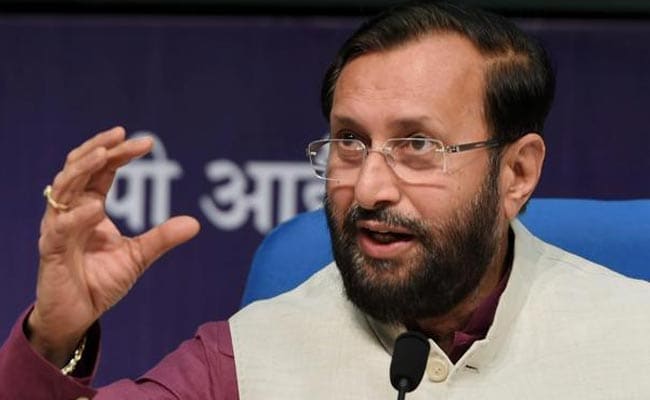 New Delhi:
Environment Minister Prakash Javadekar today said the frequency of heavy rains and cloudburst-like incidents are "increasing" due to climate change.
Expressing grief over the loss of lives in Uttarakhand's Pithoragarh and Chamoli districts, he said the government is working on a plan of action to tackle such natural eventualities.
"Due to heavy rains, there was loss of lives (in Uttarakhand). This is very unfortunate. The frequency of such incidents is increasing because of climate change. The government has been making preparations to tackle such natural eventualities," Mr Javadekar said.
He said that at present around 27 researches have been initiated on the Himalayan mountain range and a plan of action is also being prepared.
The 10 rivers and rivulets were in spate across the state and landslides disrupted traffic on several routes.
The MeT department has warned of heavy rains in isolated places in the state especially Nainital, Udhamsingh Nagar and Champawat districts.
The next 48 hours are going to be crucial for Uttarakhand which was devastated by flash floods that left 6,000 people dead three years ago, it said.
Meanwhile, Rs one crore was pledged today for renovation, development and upkeep of Rangers' ground in Dehradun in Uttarakhand.
Rajya Sabha lawmaker from Uttarakhand Tarun Vijay wrote a letter to Mr Javadekar in this regard.
Mr Vijay has donated the sum from MPLADS for the construction of stadium for the benefit of young sportspersons of Uttarakhand. Mr Javadekar assured Mr Vijay that full use of the funds will be made.