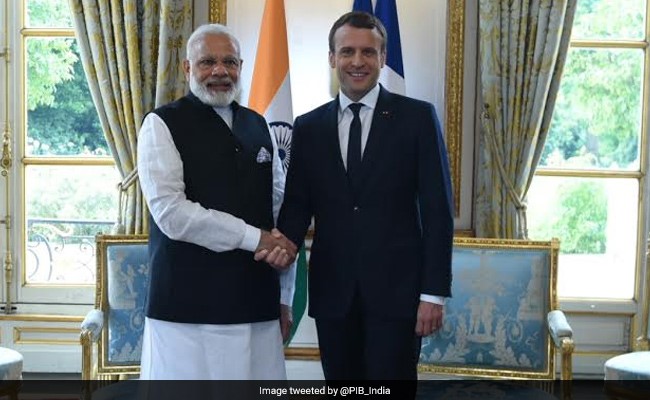 New Delhi:
France's President Emmanuel Macron will attend a summit to launch a solar power alliance in India in December, authorities announced Thursday.
UN Secretary General Antonio Guterres is also expected to attend the event organised by Prime Minister Narendra Modi in New Delhi on December 8-9, officials said.
"I am pleased to confirm that President Macron will be alongside Prime Minister Modi in Delhi to open the summit," the French ambassador Alexandre Ziegler told reporters.
Renewable Energy Ministry said that Guterres was "likely" to attend.
The international meeting will see the "founding ceremony" of the International Solar Alliance which is to have its headquarters in India.
The solar alliance, to promote the global use of sun power, was proposed by PM Modi ahead of the 2015 Paris climate conference.
More than 100 countries are backing the alliance, which aims to set international standards and support research and development.
The French ambassador told AFP that Macron will be in India from December 8 to December 10 and would probably visit places outside Delhi, but the programme is not finalised.
(This story has not been edited by NDTV staff and is auto-generated from a syndicated feed.)