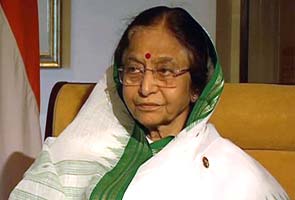 New Delhi:
Controversy seems to be following Pratibha Devisingh Patil even after she finished her term as President of India.
Following a Right to Information (RTI) inquiry that revealed Ms Patil had taken several "gifts" given to her when she was President to her hometown Amravati, Rashtrapati Bhawan has acted. In his application, RTI activist Subhash Agarwal has said that the former President must return all the gifts by January 13, 2013.
In reply to the application, Rashtrapati Bhawan has said that all articles should be back by January 13. "It was a decision taken by President Pranab Mukherjee soon after he took office," said the President's Press Secretary.
When contacted by NDTV, the Patil family said that they were yet to receive any intimation from Rashtrapati Bhawan about this.
The gifts include things like a stone box given to Ms Patil as a memento by visiting US president Barack Obama.
Ms Patil's predecessor A P J Abdul Kalam had also moved gifts out of Rashtrapati Bhawan, but they were for display at the Defence Research and Development Organisation, where he used to work.
Conventionally, presidents and other dignitaries who are given these gifts deposit them with the government.