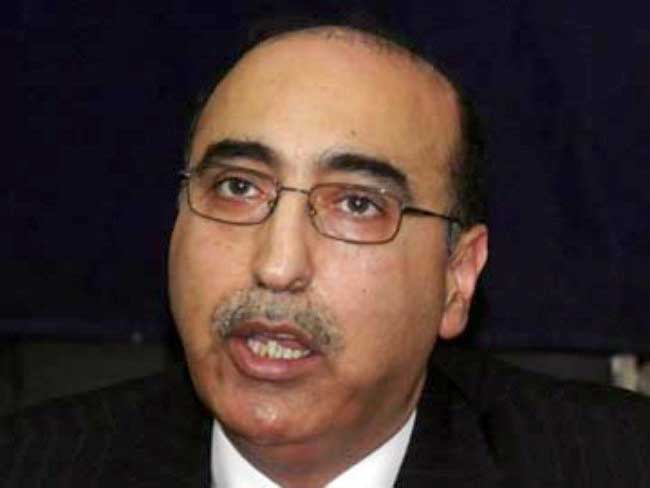 Bengaluru:
Accusing India of violating ceasefire at least 400 times, Pakistan High Commissioner Abdul Basit today said it is better to formalise the 2003 India-Pak agreement to end firing at the Line of Control in Jammu and Kashmir region.
"According to our estimation, from this side (India), at least 400 times violations have taken place (at LoC in Jammu and Kashmir region). As many as 40 people have been martyred in Pakistan," Mr Basit said at a meet-the-press programme in Bengaluru.
"Instead of accusing each other, it is better to formalize the 2003 (ceasefire) agreement. This proposal was kept before India, and (we) expect that at some point of time India accepts that proposal, so that this problem ends," he said at the meet organised by the Press Club of Bengaluru.
Maintaining that Pakistan wants stability and no firing at the Line of Control, he said Islamabad hopes India accepts 'good' proposals presented by Pakistan Prime Minister Nawaz Sharif.
"We want there should be stability at the Line of Control and there should not be any firing. The proposals that our PM has presented are good and we hope that India will consider it," he said.
Refuting allegations that Pakistan is abetting terrorism, Mr Basit said his country is the victim of this menace and incurred huge economic losses, besides lost human lives and security personnel.
"Pakistan is suffering and terrorism is a big issue for us. Since 9/11, Pakistan has lost 60,000 innocent lives including 5,000 of our security personnel. According to World Bank reports we have incurred USD 120 billion losses so far," he said.
"There can't be any other country in the world, I can bet on that, which would be more interested to eradicate terrorism because Pakistan is the victim of terrorism. It serves no purpose for us to really get into that," he said.