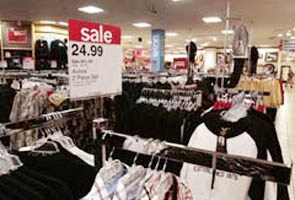 New Delhi:
The Manmohan Singh government followed up Thursday's politically tough decision on fuel with another reform-oriented policy move - to allow
foreign direct investment in multi-brand retail
and the aviation sector. Here are some of the reactions on the decision:

Mamata Banerjee, West Bengal Chief Minister and Trinamool Congress Chief (on FDI in retail):
We cannot support price hike on diesel and reduction in subsidised LPG cylinders. Today, a decision has been taken allowing FDI in retail sector. It is a big jolt. We are really sorry. We cannot support anything that is against the interest of the poor and common people.
(Ms Banerjee issued this statement on her Facebook page)
Montek Singh Ahluwalia, Deputy Chairman, Planning Commission (on FDI in retail and aviation):
This is just the government taking decisions on issues in the pipeline. I am glad. They have been long awaited. The reason why it was held back is because the government wanted to consult with chief ministers. Many of them agreed. It is going to have a very positive effect in reforming retail...(I) don't want to speculate on the timing. I don't think it has anything to do with a downgrade. It's not that we didn't want to do it. Earlier, we had put it on hold because the ministry felt it needed more consultation. There are still some who don't want the policies.
Mayawati, former Uttar Pradesh Chief Minister and Bahujan Samaj Party chief (on FDI in retail):
Congress has made quite a few decisions which are against the common man. We condemn the implementation of FDI. We had opposed it earlier and we will oppose it now as well.
Akhilesh Yadav, Uttar Pradesh Chief Minister and Samajwadi Party leader (on FDI in retail):
We will not allow FDI in Uttar Pradesh. But what about the stores that have been started by the previous BSP government.

Mohandas Pai, Chairman, Manipal Education Services Pvt Ltd (on FDI in retail and aviation):
Dil maange more.
The main Opposition has made up its mind to discredit the govt. The govt has to stand up for what it stands for - the allies have their own agenda in the states. We need 9% growth.


Ravishankar Prasad, BJP spokesperson (on FDI in retail) :
The timing of this decision is important as it came to divert attention from the scams. You've got FDI in retail to please the foreign media and foreign investors. FDI in retail has been opened to gain brownie points as PM was recently criticised by the foreign media. The government says middlemen will vanish but that is not going to happen. Wal Mart and other big companies are not concerned about the farmers, they only want profit.


Rajiv Pratap Rudy, BJP spokesperson (on FDI in retail and aviation):
Manmohan Singh has failed as PM. Now he is just bringing policies that will burden the common man further. The government has failed at a macro level.
Balbir Punj, BJP spokesperson (on FDI in retail and aviation):
Even the government's allies are against it. The PM has gone back on his own words. This will hurt millions and millions of people. The government has not tried to build consensus and gone ahead with the decision. We will fight the decision. This has been done to divert attention from the coal scandal.
Kunal Ghosh, MP, Trinamool Congress (on FDI in retail):
Mamata Banerjee and Trinamool Congress are totally against this decision. We will not implement this. We will stock of the situation and come to a decision.

Anand Sharma, Commerce Minister (on FDI in retail):
For unanimity one can wait in perpetuity. This is an enabling move. There was broad consensus. It is Mamataji's prerogative and the prerogative of the govt of West Bengal to implement or not implement it. The Prime minister has sent a message that this government thinks about the people. These decisions will resonate globally.
Anand Sharma, Commerce Minister (on FDI in retail) to NDTV:
We have consulted everyone. We have faced only political opposition; BJP's was political opportunism. Trinamool had reservations. We recognise the rights of the state who don't want it (FDI in multi-brand retail). Similarly, we have to respect the states who choose to implement it. In other countries where this has been implemented, there have been no conditions. We have put in conditions, we have made it India-specific. There is no question of going down. We will go up. We are conscious of the people's needs and aspirations. These decisions are made looking at India's interests. We have never said we will roll-back; our efforts to build consensus was sincere. Consensus should not be confused with unanimity. National , major policies are not made every day like a morning cup of coffee.
Nitish Kumar, Bihar Chief Minister and JD(U) leader (on FDI in retail):
It's suicidal for the UPA government. It seems the the Manmohan Singh government has realised that it's time to leave; so every day they are taking one suicidal step.
J Jayalalithaa, Tamil Nadu Chief Minister and AIADMK chief (on FDI in retail):
My Government will never allow FDI in retail trade in Tamil Nadu. This decision is totally undemocratic and against public interest. The UPA Government has been making blunder after blunder by adopting many anti-people policies and this latest decision will only add up to one more such serious blunder committed by the Central Government, which seems to be totally unmindful of the interests of the common people.

Narendra Modi, Gujarat Chief Minister and BJP leader (on FDI in retail):
I don't know what the Prime Minister is doing. Smalltime shopkeepers will have to close down due to this decision. Cheap goods produced elsewhere will be dumped in India and it will affect the manufacturing sector of the country as manufacturers of small items will find it difficult to survive. This will lead to massive job losses for the youth.
Raman Singh, Chief Minister Chhattisgarh and BJP leader (on FDI in retail):We will not let such a decision to come in Chhattisgarh.
D Raja, National Secretary, CPI (on FDI in retail):
This is not good for the small and marginal farmers. Government is acting in the interests of corporates and investors.

Sitaram Yechury, Left leader (on FDI in retail):
It's the most disastrous decision as far as India is concerned. What the Manmohan Singh government is doing is at the expense of the people.

Venugopal Dhoot, Former President Assocham & CMD (on FDI in retail):
Some kirana walas may have a problem and the govt should have a scheme to compensate them. Definitely there will be 5 per cent reduction in price and inflation will come down. Public at large will benefit from the investment in sector. There will be choice.

Captain GR Gopinath, founder of Deccan 360 (on FDI in aviation):
The orders issued is very good for the sector and, importantly, for the common man. As long as it's an Indian-owned company, it is a good move... hope there is no retraction in the policy.
Rakesh Biyani, Joint Managing Director of Pantaloon Retail, India (on FDI in retail):
It is clearly a welcome decision. This will address the supply-chain problem that existed in food chain. It is of course the state's decision, if they want farmers to have better value.

Kishore Biyani, Founder & Group CEO, Future Group (on FDI in retail):
You create services, create jobs. Overall it's a win-win for all. I don't think it is in the interest of any country to push people bringing in investment away.