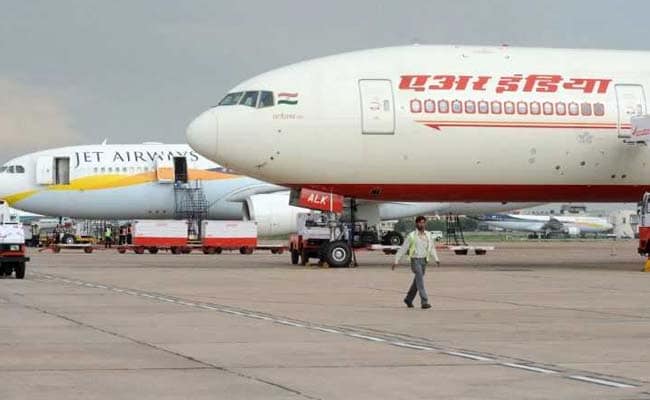 Mumbai:
Air India, which has failed to get a single bidder for its disinvestment plan, has delayed its employees' salaries for the third consecutive month, sources say.
The airline management has also not communicated to the staff as to when the salaries for the month of May will be paid, they added.
"We have still not received our salaries for May. Moreover, the management has not informed us till date as to when it will be disbursed. This is the third month in a row that the airline has delayed the salaries," one of the source said.
According to another source, the airline had delayed the payment of salaries for March and April also but they were disbursed before the seventh of April and May, respectively"
"The salaries for April were paid after the airline raised working capital loans from the Bank of Baroda," the source added.
Air India employees generally get paid by the 30th or the 31st of every month.
When contacted, an Air India spokesperson said that the employees are expected to receive their salaries for May, by next week.
Air India has over 11,000 permanent employees.
The government, which had approved
strategic disinvestment for Air India
last June, had on May 31 said no initial bids were received for the proposed stake sale.
This is the second time in two decades that
Air India stake sale
has failed to take off.
A senior Air India official had last week said that the airline has sought restoration of the equity infusion by the government in the carrier, which is sitting on a debt pile of around Rs 50,000 crore.
The loss-making carrier has already received more than Rs 26,000 crore under the bailout package announced by the former UPA government in April 2012.
The UPA government had approved a turnaround plan under which Air India is to receive a total equity infusion worth Rs 30,231 crore up to 2021, subject to meeting certain performance thresholds.