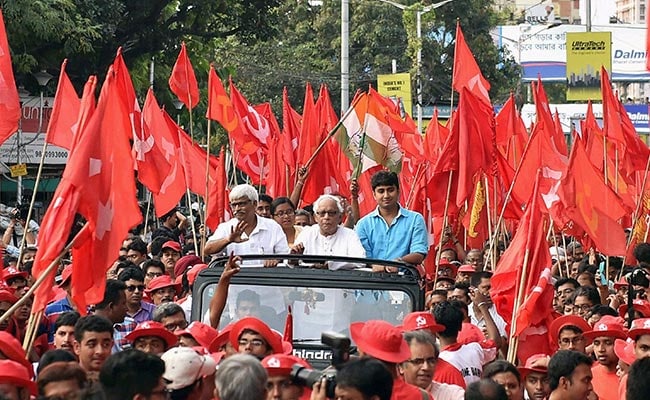 Kolkata:
Claiming that the breakup of Left Front-Congress alliance in West Bengal is working in BJP's favour, the state Congress leadership said it wants an independent candidate in the upcoming Rajya Sabha elections who would also be supported by the Left.
The Congress was also willing to support Communist Party of India-Marxist (CPI-M) if the party fields its former General Secretary Sitaram Yechury as the Rajya Sabha candidate from West Bengal.
"If we want to stop the BJP in the state, the Left and Congress should fight together. We feel that in the upcoming Rajya Sabha polls, there should be an independent candidate for the fifth seat, which will be supported both by Congress and the Left Front," state Congress President Adhir Chowdhury said in a meeting with the Congress MLAs here.
He said it is evident in the last few elections that the "non-alliance between Congress and CPI-M" in the state has adversely impacted the vote share of both the parties while giving an advantage to the Bharatiya Janata Party (BJP).
Left Front legislative party leader Sujan Chakraborty termed Mr Chowdhury's proposal as "reasonable" but said the party high-command would take the final call in the matter.
Election for the five Rajya Sabha seats in Bengal, four of which are presently held by the Trinamool Congress, would be held on March 23. The fifth seat is presently held by the CPI-M.
But with the reduced strength of the Left Front in the Assembly, the CPI-M is not in a position to send its candidate to the Upper House of Parliament on its own. It has to fall back on the Congress to get its candidate elected.