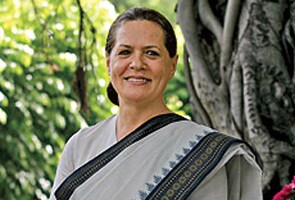 New Delhi:
United Progressive Alliance (UPA) chairperson Sonia Gandhi-led National Advisory Council (NAC) has stuck to its position of giving a minimum of 35 kg of foodgrain every month to priority households in rural areas.
Earlier, in the first week of January, an expert panel constituted by the Prime Minister's Office (PMO) had termed NAC's recommendations as 'unrealistic'.
The NAC met today and discussed the recommendations of the committee. According to sources, Sonia Gandhi said that, "We must clarify why we said what we said." The NAC is likely to prepare more detailed responses now.
In October 2010, the NAC had recommended that every household should be categorised as priority and non-priority households.
Every individual in priority households should get seven kg of rice at Rs three a kilo every month or wheat at Rs two a kilo every month. This way, a family of five would be guaranteed a minimum of 35 kg of cheap foodgrain every month.
Similarly, in general household, every individual should be guaranteed four kg of foodgrain every month at Rs five a kilo.
The NAC calculates that as per this formula, at least 90 per cent of the rural households will have legal entitlement to food. And in urban areas, at least 50 per cent of the households would be covered.