Highlights
Army exchanging fire with terrorists in Nagrota
Attackers targeted an army installation of 16 Corps
BSF is also engaging terrorists in Samba sector to foil infiltration bid
Three soldiers have been killed in a major terror attack on an army artillery unit in Jammu and Kashmir's Nagrota on Tuesday morning. Heavily armed suicide attackers entered the unit at 5.30 am with grenades and forced their way in. Three terrorists are believed to have been killed but more are still hiding.
The terrorists - there were reportedly four - fired indiscriminately at the Officers' Mess before storming the building.
Nagrota, which is around 20 km from Jammu, is the headquarters of the army's 16 Corps, a massive military formation that defends the borders and fights terrorists in the greater Jammu region. The army camp is surrounded by thick forests and a river flows just behind it.
The unit is highly fortified, said officers, but the terrorists were from the fidayeen or suicide squad and were "determined to get in".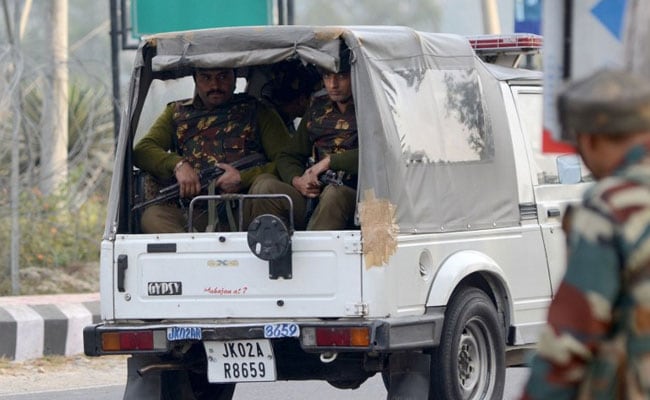 The army has cordoned off the area and all schools have been shut down. Traffic has been stopped on the highway, which is very close to the camp.
Defence Minister Manohar Parrikar said: "Statistics have shown the attack is on military installations. Civilians not being targeted."
In a second incident, the Border Security Force intercepted a group of terrorists and killed three of them while they were attempting to cross over at the International Border at the Samba sector.
There has been a spurt in attacks and infiltration attempts by terrorists from across the border over the past few weeks.
In September, 19 soldiers were killed when terrorists from Pakistan attacked an army base in Uri. A few days later, the army carried out surgical strikes across the Line of Control targeting staging areas for terrorists planning to attack Indian cities.