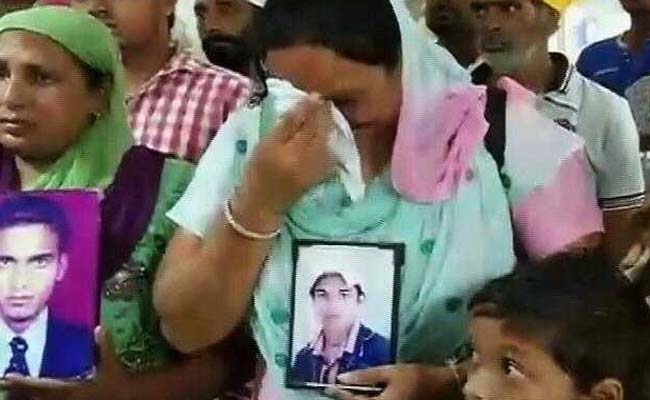 Amritsar:
For nearly four years she hoped that she would see her brother again and ran from pillar to post seeking help to rescue him, but now
Gurpinder Kaur is struggling to come to terms
with the fact that she will never meet him. 25-year-old Manjinder Singh was among the 39 who were killed by the ISIS in Iraq's Mosul.
Amritsar's is in mourning. Six families in the district have lost their loved ones in the ISIS mass murder of 39 Indians. Grief stricken families recall how fake agents lured men, mostly in their 20s, with high salaries and took them to Iraq only to meet death.
Gurpinder, who has made at least 15 trips to Delhi, with other families to appeal to the central leadership, says travel agents duped her brother. Manjinder decided to go to Iraq in 2013, to work as a labourer. He paid Rs 2 lakh to an agent, who was unauthorized, the family later found out. The agent had promised to take him to Erbil province, which was considered relatively safe, but landed him in Baghdad. Manjinder was eventually taken to Mosul.
"The boys are not well educated and they get easily cheated by the travel agents. When somebody tells you that you will get 700 dollars, you think it is good money and that's how they fall into the trap," says Gurpinder.
Manjinder had gone to Iraq for work earlier and never wanted to go back but because of poverty he decided to go again. The agent convinced him that he wouldn't be taken to the war zone, his sister says.
Seven kilometres away, at Babowal village, another family is heartbroken. 23- year-old Harsimranjeet Singh was promised a job in Afghanistan, by a travel agent for a payment of Rs 3 lakh but he was taken to Iraq instead. Sister Sukhdeep Kaur says, "We have been cheated; the travel agent used to say that Harsimranjeet was like his brother, but he but stabbed him in the back."
Both Manjinder and Harsimranjit were apparently cheated by the same travel agent who is missing now.
After the
killing of 39 Indians
, travel agents are under the scanner. Most of them now deny any wrongdoing. They claim they are just mediators for companies and job seekers, and they don't force anyone to go.
"They go for high salaries because in India, you don't earn much. They come to us saying please send me, want to earn money. Initially it's all good but problems can happen anytime. You have to be prepared to face problems... says a travel agent, Joginder Singh.
The Punjab government says it is aware of the problem. According to police records last year 222 cases were reportedly registered against travel agents in the four districts of Kapurthala, Hoshiarpur, Jalandhar and Shaheed Bhagat Singh Nagar, and 366 people were booked and 92 arrested.
"When a person, who has no food you can't convince and stop him... also many youth go illegally with fake agents," says Manpreet Singh Badal, Finance Minister of Punjab.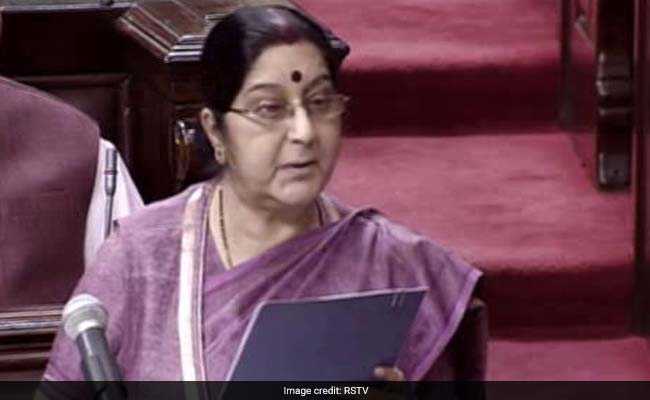 The death of 39 Indians kidnapped by ISIS in Iraq in 2014 was confirmed in parliament by
Foreign Minister Sushma Swaraj
. In July last year, the government had said it would presume that the Indians were alive until proof indicated otherwise. "Declaring anyone dead without proof is a sin and I won't commit a sin," Sushma Swaraj had said in the Lok Sabha, to allegations that she was "misleading the house" on whether the Indians were alive.
The minister told the House that remains of 30 bodies were found underneath a mound in Badush, a village in Mosul, with distinctive features like long hair, IDs and non-Iraqi shoes. These were tracked down with a deep penetration satellite and the remains were taken to Baghdad for DNA testing.