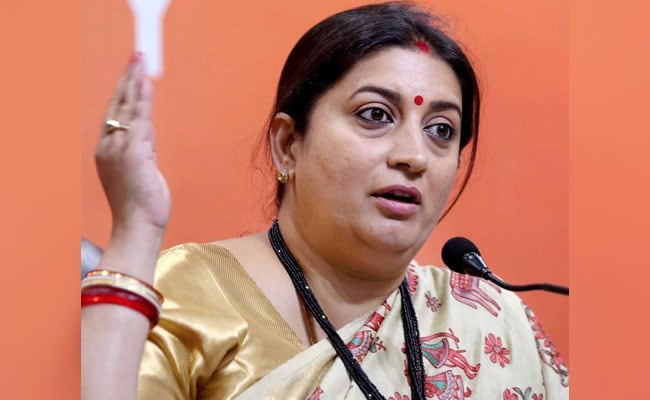 New Delhi:
The government's controversial announcement to penalise journalists accused of "
fake news
" had been put out after consultations with the media watchdog Press Council of India, or PCI, and the News Broadcasters Association, a top government functionary in the Information and Broadcasting ministry has said. The official announcement made late on Monday evening had led to a sharp reaction and survived for less than a day.
The next morning, around the same time that Information and Broadcasting Minister Smriti Irani offered to hold discussions with journalists about the guidelines, the Prime Minister's Office sent word to cancel the statement put out by the government's spokesperson, Press Information Bureau.
According to this statement, the guidelines provided for automatic suspension of a journalist's accreditation every time someone complained that a news report was a "fake".
There were stiffer penalties if
Press Council of India
and the National Broadcasters Association, which plays the role of a media regulator for print and electronic media respectively, were to conclude that a journalist had put out "fake news".
If the journalist is found guilty of publishing or propagating
fake news
, accreditation will be suspended for six months for the first violation and for a year in the case of a second violation. For a third offence, the journalist's accreditation will be cancelled permanently.
The ministry insists that the guidelines had been, contrary to some statements, discussed with NBA and the PCI representatives over the past month. "There are minutes of meetings on this," the source said, adding that a senior official K Sanjay Murthy had been met the representatives too.
Former union minister Arun Shourie believes that the statement and the short-lived guidelines was a trial balloon. The lesson from this aborted attempt, he said, was that every time the government tries to do something similar, "each time there should be a tsunami of backlash that they withdraw".