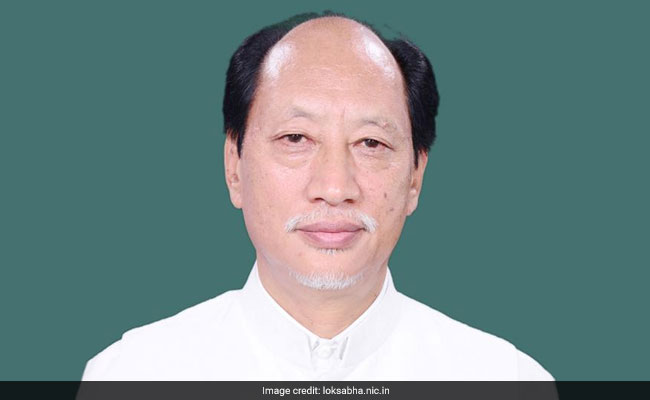 New Delhi:
Neiphiu Rio is returning to Nagaland politics after a gap of nearly four years. He is contesting the Nagaland assembly elections on an NDPP ticket and the Nationalist Democratic Progressive Party has teamed up with the BJP. The combine is facing Chief Minister TR Zeliang's Naga People's Front or NPF.
Neiphiu Rio was the first politician in Nagaland to be elected chief minister for three consecutive terms. He was elected president of Kohima district youth wing in 1974 and became the acting president of the United Democratic Front (UDF) youth wing in 1976-77.
He was elected area council chairman of Northern Angami in September 1984.
First elected to the Nagaland assembly on a Congress ticket in 1989, he was appointed sports and school education minister and later higher and technical education minister in the SC Jamir government.
After winning in the 1993 Nagaland assembly elections, Mr Rio became Works and Housing Minister as Mr Jamir became the chief minister again.
He was appointed Home Minister after the 1998 election, but shortly before the next assembly polls resigned from the Mr Jamir-led Congress in September 2002, accusing the chief minister of blocking a negotiated settlement on the Naga issue.
Mr Rio also resigned from the membership of the assembly and the Congress in November 2002. He became chief minister after winning the 2003 Nagaland assembly elections.
Mr Rio was dismissed as chief minister when President's rule was imposed on Nagaland in January 2008. Then party emerged as the single-largest party in the ensuing elections and Mr Rio, as the leader of DAN, was invited by the governor to form the government in March 2008.
Mr Rio had a providential escape in May 1995 when Naga insurgents tried to assassinate him.
Born on November 11, 1950, the NPF leader was educated at Baptist English School, Kohima and Sainik School in Purulia, West Bengal. He did his higher education from St Joseph College, Darjeeling and graduated from Kohima Arts College.
With inputs from PTI