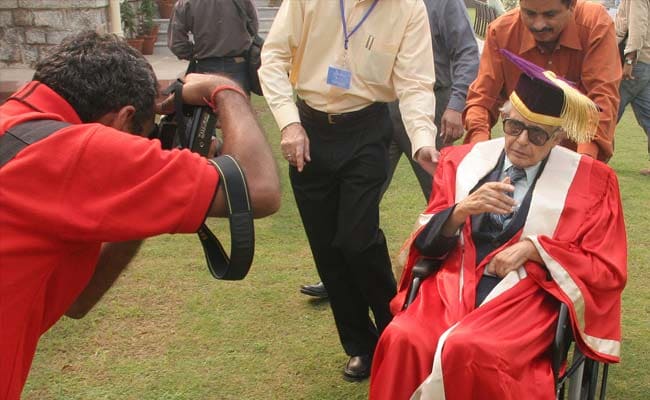 Pune:
RK Laxman, one of India's most eminent cartoonists, has died at 94.
Mr Laxman was hospitalized earlier this month for a urinary infection. He was put on ventilator support after multi-organ failure. He had reportedly suffered several strokes since 2010.
His work, spanning over six decades, chronicled the fortunes and foibles of Independent India.
Through his iconic character of "The Common Man", Mr Laxman targeted politicians with sly humour.
He was best known for fearlessly lampooning political leaders from Jawaharlal Nehru to Atal Behari Vajpayee. He spared no one, not even Indira Gandhi during the Emergency.
Former union minister Shashi Tharoor had written in his column in NDTV about the time when Jawaharlal Nehru, caricatured by Mr Laxman after the Sino-Indian war in 1962, called him on the phone and said, to his pleasant surprise, "Mr. Laxman, I so enjoyed your cartoon this morning. Can I have a signed enlarged copy to frame?"
Mr Laxman was born in 1924 in Mysore in a Tamil family. His big career break came in Mumbai first with the Blitz magazine and then at the Free Press journal where he worked alongside another cartoonist, Bal Thackeray, who went on to form the Shiv Sena.
Mr Laxman joined the Times of India where his front page cartoon became a legend.
"I begin my day with a look at what the common man is up to," said former prime minister Manmohan Singh's wife Gursharan Kaur had once said.
He won many prestigious awards including the Magsaysay and state awards like the Padma Bhushan and Padma Vibhushan. Yet he remained fiercely critical of the political class.
"I wouldn't say politicians represent the country. I don't think they do. They have forgotten the common man, they think the common man belongs to them, to serve them," Mr Laxman had famously said.