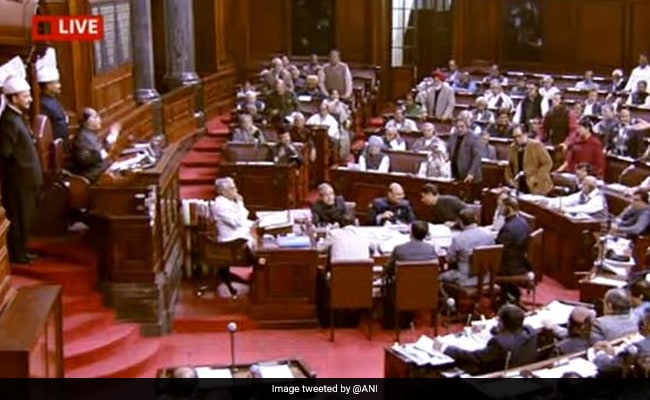 New Delhi:
The Election Commission on Friday announced that biennial polls to 59 Rajya Sabha seats will be held on March 23, following which the BJP's strength in the Upper House is expected to rise.
Fifty eight of the Rajya Sabha seats will be falling vacant in April while a by-poll to fill a seat from Kerala will also be held on the same day. MP Veerendra Kumar had resigned in December last year though his term was to end in April, 2022.
The elections will take place on March 23 and the counting of votes will be held the same evening, the commission said in a statement.
The members, whose terms are ending, include Union ministers Arun Jaitley, Ravi Shankar Prasad, Dharmendra Pradhan, J P Nadda, Thaawar Chand Gehlot and Ramdas Athawale.
In August 2017, the BJP had overtaken the Congress to become the largest political party in the Rajya Sabha with 58 members against 57 of the main opposition party.
The BJP would like to gain the most in Uttar Pradesh, where ten seats are up for grabs.
While nine members, including Jaya Bachchan (SP) and Pramod Tiwari (Cong) from UP are retiring on April 2, one seat vacated by BSP supremo Mayawati last year, will also go for elections.
The states from where members are retiring are Uttar Pradesh (10), Andhra Pradesh, Odisha, Telangana and Rajasthan (three each), Bihar and Maharashtra (six each), West Bengal and Madhya Pradesh (five each), Karnataka and Gujarat (four each), Jharkhand (two), and Chhattisgarh, Haryana, Himachal Pradesh and Uttarakhand (one each).