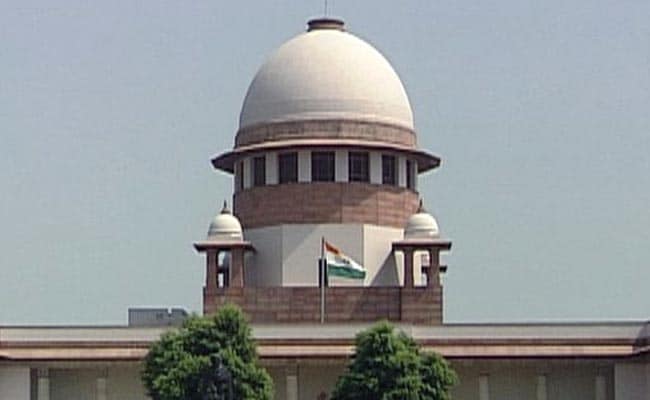 Highlights
More than 9% court cases have been unresolved for over 10 years
Loss of productivity while attending hearings is 0.5% of GDP: Report
India is ranked 130 out of 190 in ease of doing business by World Bank
India's judiciary must consider the interests of the economy and examine the impact of its verdicts on jobs, the country's top court said in a judgment that could help reduce stalled projects in Asia's third-largest economy.
"The court needs to avoid that particular outcome which has a potential to create an adverse affect on employment, growth of infrastructure or economy, or the revenue of the state," Supreme Court Justices A.K. Sikri and A.M. Sapre said in a ruling last month, overturning a high court decision that shut down a sugar factory because it was too close to another.
India is ranked 130 out of 190 in ease of doing business by the World Bank and 172 in enforcing contracts. The top court's judgment sets a precedent as projects worth billions of rupees remain stuck for years in a judicial system that has more than 24 million pending cases, including commercial and criminal.
The observations of the Supreme Court will usher in an era where the interplay "between law and economics would be considered by the courts on more a sustainable basis" especially where technical irregularities withhold economic development, Sandeep Chilana, a partner at Shardul Amarchand Mangaldas & Co, said in an email.
More than half of the 24 million cases in India are pending for at least two years and more than 9 percent have been unresolved for more than 10 years years, according to government data.
The loss of productivity while attending court hearings amounts to 0.5 percent of Indian GDP, according to a report on the judiciary in 2016 by DAKSH, a Bengaluru-based organization that seeks to promote better governance and accountability in India.
'Huge Impediment'
The economic implications of India's judicial backlog are hard to miss, a study on delays in the Indian Supreme Court by Simi Rose George of Harvard University's John F. Kennedy School of Government found.
"A growing pool of empirical studies suggests that slow court systems discourage the growth of new businesses," according to the study. Speedy disposal of civil suits reduced breaches of contract, encouraged investment, and facilitated access to finance and foreign direct investment, it found, citing research papers.
"The judicial process has now become a huge impediment in the implementation of very many large projects," said Mohan Guruswamy, who heads the Centre for Policy Alternatives, a New Delhi-based research group.
Not only are judicial processes "extremely slow," the courts increasingly had a tendency to pass comments and orders that require technical expertise. "Our courts are increasingly encroaching on the domain of the executive often giving the constitution a go-by."Guruswamy said.
Sugar Case
Even in cases where economic interest competes with the rights of people, the courts need to take a balanced approach, the top court said.
The "first duty of the court is to decide the case by applying the statutory provisions," the court said.
"However, on the application of law and while interpreting a particular provision, economic impact/effect of a decision, wherever warranted, has to be kept in mind."
In the judgment, the Supreme Court overturned a high court ruling which shut down Shivashakti Sugars Ltd.'s factory in Karnataka, after a challenge from Shree Renuka Sugars Ltd. under a government mandate that stipulated there must be at least 15 kilometers (9.3 miles) between two sugar factories.
The top court noted that the Shivashakti Sugars had spent 3 billion rupees ($47 million) on setting up the unit, which employed 377 people directly and 7000 indirectly.
"Public purpose demands that the appellant's factory remain in operation and continue to function," the ruling said.
(Except for the headline, this story has not been edited by NDTV staff and is published from a syndicated feed.)