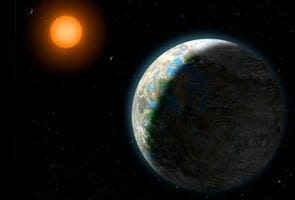 New Delhi:
The Science Popularisation Association of Communicators and Educators (SPACE) in New Delhi will mark June 21, the Summer Solstice and the year's longest day, by measuring the earth's circumference.
As part of Project Paridhi, SPACE will organise programmes at Jantar Mantar from 9.30 am till 2 p.m.
The participants will be able to take actual measurements of the shadows made by the sun to measure the circumference of the earth as done 2,300 years ago by Greek astronomer Eratosthenes.
The project involves participants taking measurement of shadows at noon, at different places on the same longitude, such as Delhi and Bangalore.
SPACE will partner with astronomers from Kazakhstan, Nepal, Pakistan and other SAARC countries for conducting the Eratosthenes experiment.
Besides Jantar Mantar, SPACE will conduct the experiment at Bal Baharati Public School in Delhi and Gyan Shakti Vidyalaya in Noida.
Apart from the experiment, SPACE has partnered with the Archeological Survey of India to conduct a heritage walk around Jantar Mantar to show how the astronomical observatory was used for calculation of time and position of celestial bodies.