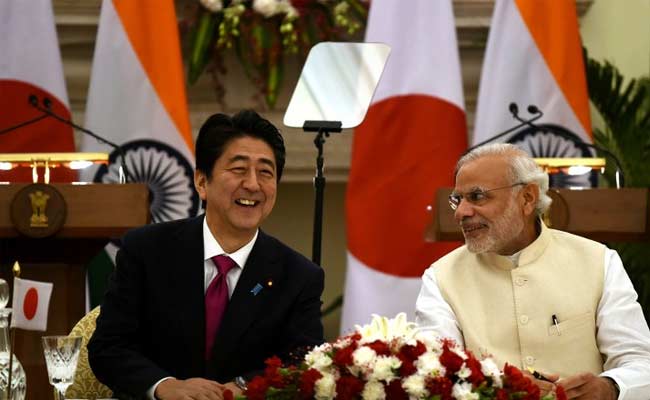 New Delhi:
In a special gesture, Prime Minister Narendra Modi will be hosted by his Japanese counterpart Shinzo Abe for a private dinner at his holiday home in the picturesque Yamanashi prefecture on October 28, perhaps the first such reception being extended to a foreign leader.
Foreign Secretary Vijay Gokhale, briefing reporters on PM Modi's visit, said Mr Abe will host PM Modi at his personal residence in Yamanashi for a private dinner on Sunday following which both the leaders will travel to Tokyo by train.
Yamanashi, at a distance of around 110 KM from Tokyo, is surrounded by several mountains including Mount Fuji -- the country's tallest peak at around 3,776 metres.
"This is very special gesture PM Abe is making. We believe this is the first time a foreign leader is visiting PM Abe's holiday home," Mr Gokhale said, referring to the dinner for PM Modi.
Sunday afternoon, PM Modi will join Mr Abe for an informal lunch at a hotel with views of Mount Fuji. Then leaders will then visit a company which is a leading manufacturer of factory automation.