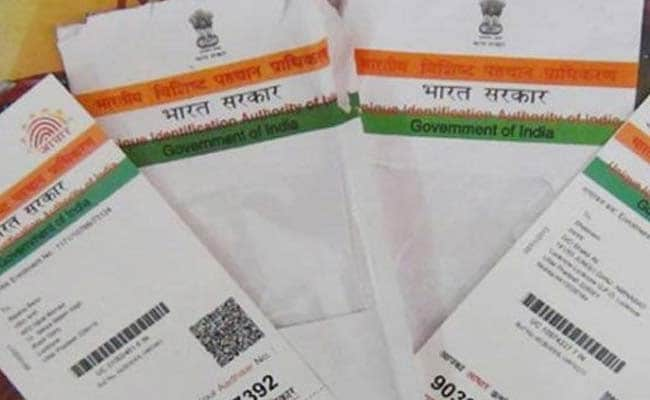 New Delhi:
The hearing in the crucial Aadhaar case had its moment of drama today as raised voice from an advocate drew a stinging rebuke from a judge. A five-judge constitution bench is hearing the contentious petition challenges the validity of Aadhaar, the 12-digit biometric data-based Unique Identification number that has been made mandatory by the government for welfare schemes and financial institutions.
Today, Shayam Divan, who was appearing for the petitioners, told the court that the Centre's contention that Aadhaar has led to a clampdown on corruption by weeding out false claims on social benefits. The Centre, Mr Divan said, has cited inflated figures.
It struck a chord. In the last hearing, Justice DY Chandrachud had quoted a Work Bank report praising the Aadhaar scheme for the elimination of bogus beneficiaries and the subsequent savings.
The 58-year-old judge, known for speaking his mind, took exception to the contention.
"I don't care if I am branded as an 'Aadhaar judge'. You (counsel) are repeatedly giving an impression that I am an Aadhaar judge and 25 years down the line, people who read the judgment will call me 'Aadhaar judge'," said Justice Chandrachud, who is part of several benches headed by the Chief Justice of India that are hearing crucial cases.
Justice Chandrachud said he does not mind "being called a capitalist or ideologically committed".
"I am not a liberal judge. But I am a nationalist and committed to justice and the Constitution. It does not mean that we should accept all your arguments. If we don't accept your argument, then we are branded as Aadhaar judge. As a lawyer myself for over 20 years, I can say I am neither an 'Aadhaar judge' nor an NGO lawyer," he added.
Mr Divan tried to explain that he never called Justice Chandrachud an "Aadhaar Judge". But Justice Chandrachud shot back, "No you called me an Aadhaar judge". The lawyer finally apologized.
Justice Chandrachud had been part of the bench that recognized privacy as a fundamental right, a ruling that forms the basis of the clutch of 27 petitions on Aadhaar that has come up before the Constitution bench. Activists contend that making Aadhaar mandatory violates the Right to Privacy.