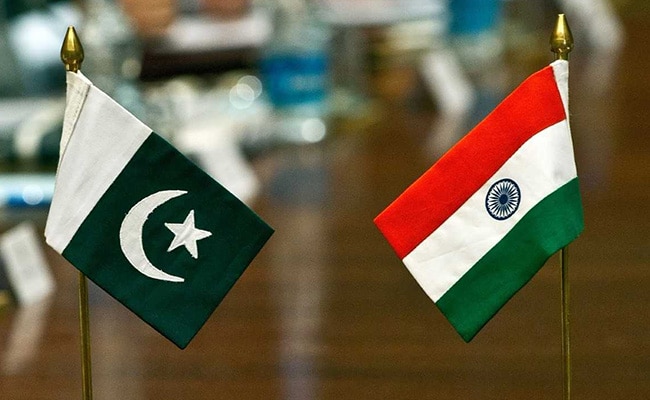 New Delhi:
Some Indian High Commission officials out for shopping in Islamabad's main business district were aggressively followed and abuses hurled at them, the Foreign Ministry complained to the Pakistan government today.
This is the second incident of Indian diplomats being intimidated and harassed over the last three days, Foreign Ministry sources said in New Delhi.
An Indian diplomat and his family on their way to a restaurant in Pakistan were chased by two men on a motorbike on Thursday this week, hours after India had called "harassment the new normal for Indian High Commission personnel in Islamabad".
"We have asked the Pakistan Government to investigate these incidents," sources said after New Delhi on Saturday issued a note verbale to Pakistan about the harassment of Indian officials.
This was the 12th such diplomatic communication from New Delhi on the subject this year, sources said, a suggestion that Indian diplomats too had been complaining about harassment by security agencies in the recent past.
Pakistan this month tried to embarrass New Delhi by going public with its complaints of alleged harassment of its diplomatic staff and their family in the national capital. On 15 March, the Pakistan's foreign ministry announced that it was calling back High Commissioner Sohail Mahmood for consultations in light of some recent incidents.
The Foreign Ministry had brushed aside the hype created around this decision, pointing that it was routine practice for any country to call its envoys for consultations.
New Delhi had, however, stressed that Pakistani officials hadn't been the only ones complaining.
Indian officials too faced "tremendous harassment" in Pakistan but had preferred to handle them with "quiet and persistent diplomacy" instead of flagging them in the media.
Sources in India have indicated that the tit-for-tat had started around May last year when Pakistan started intermittently "blocking Indian government websites in Pakistan" including the one used to receive and process visas online.
Then there were complaints that power supply and gas was being shut to a residential complex in Islamabad for Indian diplomats, followed by door bells being rung late at night.