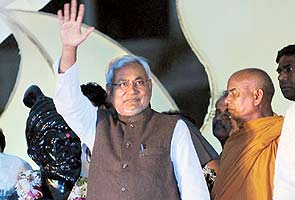 Patna:
The Bihar government has said that it will cut value added tax on diesel, which will make it cheaper. Chief Minister Nitish Kumar said in Patna that the in-principle decision on this has been taken and the exact amount reduced will be made available in the next two days.
Mr Kumar said that his government is reducing the tax on diesel so that farmers do not suffer.
The Union petroleum ministry had released an advertisement in all major daily newspapers saying that if state governments are unhappy with the Rs 5 hike in diesel prices announced last week, then they have the option of reducing taxes. The hike in diesel prices has set off a strong political reaction and the NDA, of which Nitish Kumar's JD(U) is a part, has called for countrywide strike.
The Chief Minister also said that his government opposed the introduction of foreign investment in retail which was announced by the Centre and also caused uproar in the opposition.