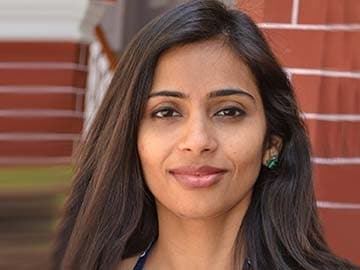 New Delhi:
A severe diplomatic row has broken out between India and the US over the arrest of high-ranking diplomat Devyani Khobragade in the New York last week.
39-year-old Ms Khobragade, Deputy Consul General at the Indian Consulate in New York, was publicly arrested and handcuffed on December 12; she was also allegedly stripped searched and kept in a cell with drug addicts. However, Noel Clay, a spokesperson for the US State Department, told NDTV that standard procedures had been followed during Ms Khobragade's arrest.
The US has charged the diplomat of allegedly causing a materially false and fraudulent document to be presented, and materially false and fraudulent statements to be made, to the US Department of State in support of a visa application for an the Indian national employed as a babysitter and housekeeper at her home in New York.
She has also been charged of paying the babysitter, Sangeeta Richard, just $537 a month, instead of the $4,500 per month according to the employment contract furnished for her visa. This amounts to just $3 an hour, which is much lower than the minimum wage of $9.75 per hour mandated by US laws.
Ms Khobragade has been charged of forcing Ms Richards to work more than 40 hours a week.
These charges carry a maximum sentence of 15 years in prison.