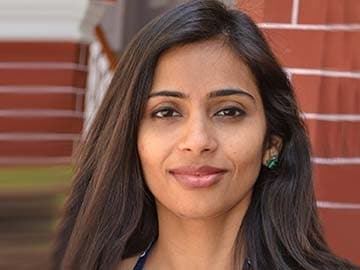 New Delhi:
The deadline for American diplomats and consulate staff to submit their ID cards ends on Monday, a fallout of the arrest of senior Indian diplomat Devyani Khobragade. Top sources in the government say that the tough stand has been taken to show that India means business and the new ID cards would be based on reciprocity - American officials will enjoy only what their Indian counterparts do in the US.
Ms Khobragade, posted as Deputy Consul General in New York, was arrested on December 12 over allegations that she paid her domestic help a small fraction of New York's minimum wage and lied about the latter's salary in a visa application. She was later released on a US $250,000 bond after pleading not guilty in court.
As US and India look at resolving the deadlock over the row, America's own record is under scrutiny.
In August this year an American diplomat in Kenya allegedly rammed into a mini bus, killing a father of three. The US Embassy officials in Nairobi rushed him out of the country soon after. The victim's wife is still waiting for justice.
In 2011, Raymond Davis, a CIA contractor, killed two Pakistanis in bustling Lahore. US jumped in and claimed diplomatic immunity. It's widely understood that Pakistan agreed to free Mr Davis to mitigate the negative impact on the US-Pakistan relationship.
Senior journalist, Sidhartha Vardharajan says, "Essentially, the US feels it's powerful enough and the fact is that it is powerful enough to essentially get away with it whenever its own nationals do something terrible."
Jammu and Kashmir's Chief Minister Omar Abdullah also spoke out, saying "If they (US) treat our diplomats well, we treat their diplomats well. That is the key to a good relationship. US is surprised that India had the guts to fight against what they did with Devyani."
Another debate on whether missions are being treated differently by the US has also emerged.
49 Russian diplomats were charged with healthcare fraud after they allegedly lied about their incomes to get health benefits in the US. However, no action has been taken against them.
US Attorney Preet Bharara said the state department would have had to request a waiver of immunity from Russia in order for the authorities to arrest the defendants.
So why are the Russians treated differently than the Indians? Some say, that's because Ms Khobragade could only claim consular immunity and not complete immunity given to diplomats.
"I think India needs to ask itself why, for all these years, we have given American consular officials full diplomatic immunity in India when the Americans have not reciprocated. I think now that the Ministry of External Affairs has decided that these privileges will be withdrawn from the American consular officials, it's something that should've been done many, many years ago." Mr Vardharajan said.
Get Breaking news, live coverage, and Latest News from India and around the world on NDTV.com. Catch all the Live TV action on NDTV 24x7 and NDTV India. Like us on Facebook or follow us on Twitter and Instagram for latest news and live news updates.