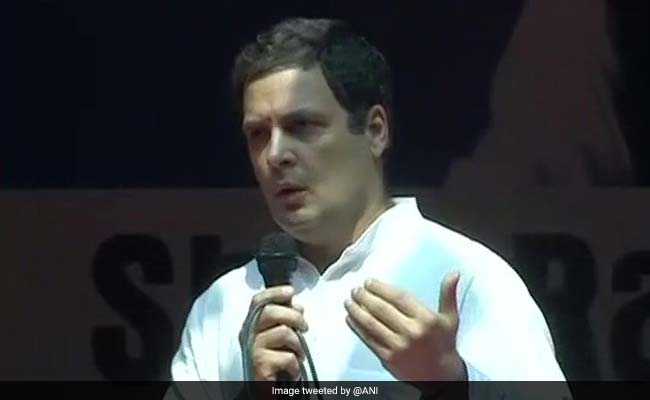 New Delhi:
Demonetisation and Goods and Services Tax (GST) were "massive damage" to Indian economy and left many unemployed, Congress President Rahul Gandhi said in Karnataka during an interaction with college students.
"I have a problem with the way demonetisation was carried out, RBI governor, Chief Economic Advisor, Finance Minister, none of them knew of it. When I called (P) Chidambaram, he called demonetisation insane," Mr Gandhi said while interacting with the students at Maharani's Arts College for Women in Mysuru.
The Congress leader also took a swipe at the government's failure to check the PNB scam in which celebrity jeweller Nirav Modi is main accused. "Nirav Modi took Rs 22,000 crore of bank money. Can you imagine how many businesses could have been built by young women like you if we had given Rs 22,000 crore to you," he asked.
The Congress President said that government was unable to create jobs despite the economy growing at a decent pace. "We are growing pretty decently as an economy but we are not creating jobs, it is because those who have skills don't have access to finance and support. The problem is, huge amount of money goes to 15-20 people," he said.
Rahul Gandhi is in the fourth leg of his tour in Karnataka ahead of the Assembly elections this year. The state has witnessed frequent visits by national leaders, from both the Congress and the Bharatiya Janata Party (BJP).
While the ruling Congress is trying to retain power in Karnataka, the BJP is eyeing to seize the southern state from it.
(with additional inputs from ANI)