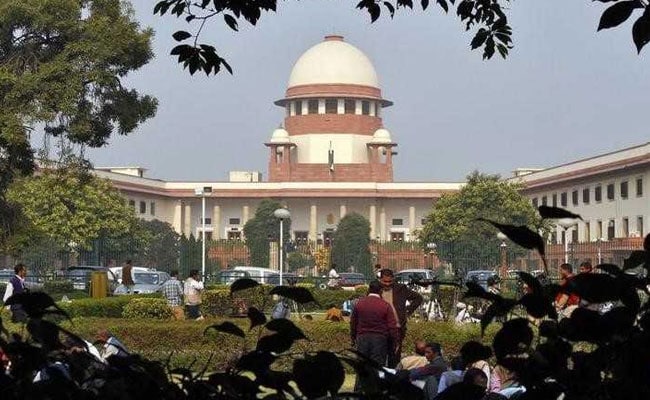 New Delhi:
The Central government on Thursday told the Supreme Court that delinking of Aadhaar as a
sole identity proof
for getting a SIM card was an interim measure.
It will continue to be in place till the top court pronounces its verdict on petitions challenging the validity of the Aadhaar Act, Attorney General KK Venugopal told a five-judge Constitution Bench headed by Chief Justice Dipak Misra after he was asked about reports of Aadhaar not being the sole identity proof for getting a SIM card.
Other identity proofs have been included as an interim arrangement in pursuance to the court's earlier order and this would remain so till the judgment was pronounced, Mr Venugopal told the bench, which also comprises Justice AK Sikri, Justice AM Khanwilkar, Justice DY Chandrachud and Justice Ashok Bhushan.
Former Karnataka High Court Judge KS Puttuswamy, Magsaysay awardee Shanta Sinha, feminist researcher Kalyani Sen Menon, social activists Aruna Roy, Nikhil De, Nachiket Udupa and others have moved the top court challenging the constitutional validity of the
Aadhaar Act
.
Defending the tabling of Aadhaar Bill as money bill in Parliament, the AG phoo-phooed the petitioners' apprehension about state resorting to the illegal act of surveillance or attempting to aggregate data for political benefits.
He mocked the suggestion that a government set up under the Constitution would indulge in the acts prohibited under the Aadhaar law.
Mr Venugopal also took exception to petitioners comparing the collection of Aadhaar data to "concentration camp", "totalitarian regime" or to that of an "electronic leash", saying: "Leash is used for Dog. I am sorry."
The hearing will continue on Tuesday - next week - as petitioners commenced their rejoinder to the submissions by the Central government, the Unique Identification Authority of India and some states.