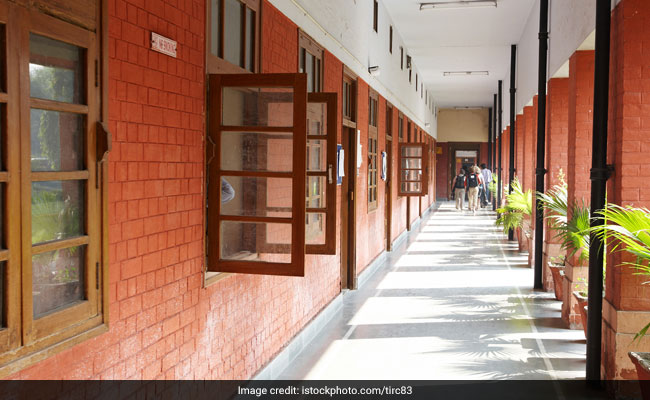 New Delhi:
Delhi University is planning to include the Goods and Services Tax (GST) in its curriculum for students of B Com (Hons), B Com and B A Programme.
A proposal for this has been cleared by the university's academic council and is awaiting a nod from the executive council, officials said.
"Students used to study taxation in three streams -- B Com (Hons), B Com and B A Programme commerce-based papers.
According to the new proposal, GST will replace the content on other indirect taxes," said Sunaina Kanojia, an Academic Council member.
According to the proposal, students of B Com (Hons) in the sixth semester will be studying GST and Customs Law as a second paper.
Students of B Com will study it in the fifth semester as a second paper with the same title.
In the B A Programme, students will be studying GST in two papers (paper 3 and paper 4). It will be compulsary only for those B A Programme students who have Taxation as an optional subject.
"All the papers will carry 100 marks and it will be compulsory for students of B Com, B Com (Hons) and B A Programme, who choose Taxation as optional (subject)," said Ms Kanojia, an associate professor in the Delhi School of Economics.
On July 1, the GST, which subsumes a range of state and central taxes, was enforced by the Narendra Modi government across the country.
Professor Rajesh Jha, who is an Executive Council member, said the proposal will most likely be cleared in the upcoming EC meeting, scheduled on July 14.