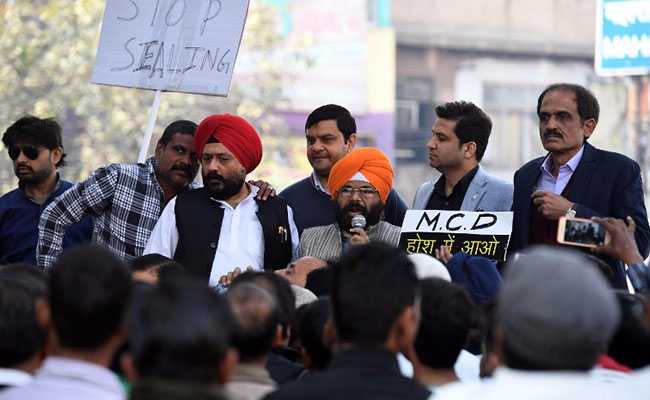 New Delhi:
The Confederation of All India Traders (CAIT) in Delhi has called a two-day 'Delhi bandh' on February 2 and 3 in protest against the sealing drive by the Municipal Corporation of Delhi (MCD). Delhi's BJP-led municipal corporations have been sealing establishments that allegedly use residential properties for commercial purposes. Praveen Khandelwal of Confederation Of All India Traders said the ongoing Delhi sealing drive was very harmful to the economy. "Almost 25,000 markets will be closed. Protest marches against Delhi sealing would be taken out by businessmen in around 500 markets. The ongoing sealing is very harmful to our economy," he said.
Over 600 shops across 100 shopping complexes in Delhi have been sealed over the past few weeks. The Delhi sealing drive began after the orders of a Supreme Court-appointed monitoring committee which said that all the commercial establishments flouting provisions of the 2021 Master Plan will be sealed.
According to the 2021 Master Plan, traders using properties for mixed purposes have to pay a one-time conversion charge at the rate notified by the Delhi Government.

Here's the list of popular markets that would be closed in protest against Delhi Sealing:
Connaught Place
Chandni Chowk
Karol Bagh
Kamla Nagar
Khan Market
Gandhi Nagar
Krishna Nagar
Lajpat Nagar
Defence Colony
South Extension
Greater Kailash
Green Park
Rajouri Garden
Tilak Nagar
Rajinder Nagar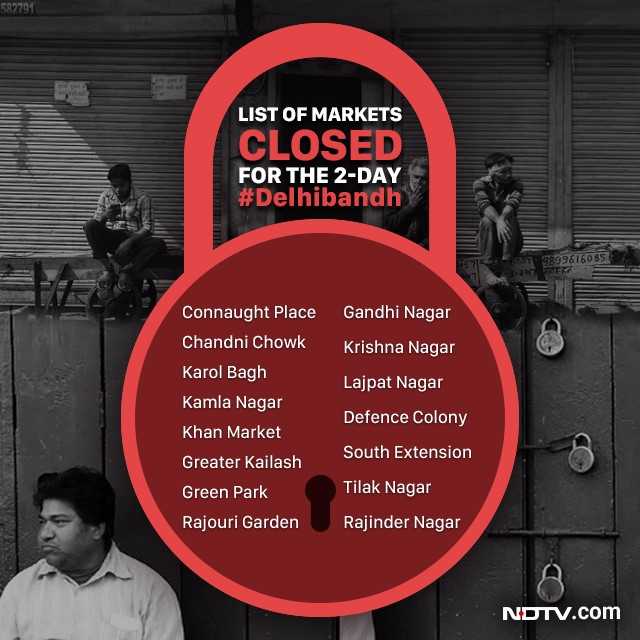 The traders' body is carrying out its protests and 'Delhi Bandh' despite Union Urban Development Minister Hardeep Puri's claims that the Delhi Master Plan would be amended to take care of their concerns. Mr Puri had assured on Wednesday that the Delhi Development Authority (DDA) was in the process of amending the master plan to provide relief to the traders affected by the Delhi sealing drive. He had said that his ministry has proposed amendments to the master plan, which would be taken up by the DDA on February 2.
Delhi Congress chief Ajay Maken made a presentation before the Supreme Court-appointed monitoring committee on Thursday raising the demand for halting the ongoing sealing of illegal commercial establishments in the city.


Mr Maken said additional floor area-ratio and basements should be allowed to be used for commercial purposes in 'local shopping centres', without the owners having to pay conversion charges because there was provision in the law for it. Sealing cannot happen in markets that existed before 1962, including Chandni Chowk, Paharganj, Shahdara Town and Sadar Bazar, because the law permits them to use their premises for commercial use without any documentary proof, he claimed.
A meeting at Arvind Kejriwal's home on Tuesday to discuss the controversial sealing drive in Delhi lapsed into chaos after a team of BJP leaders walked out and later alleged they had been "heckled and attacked" by Aam Aadmi Party (AAP) lawmakers.