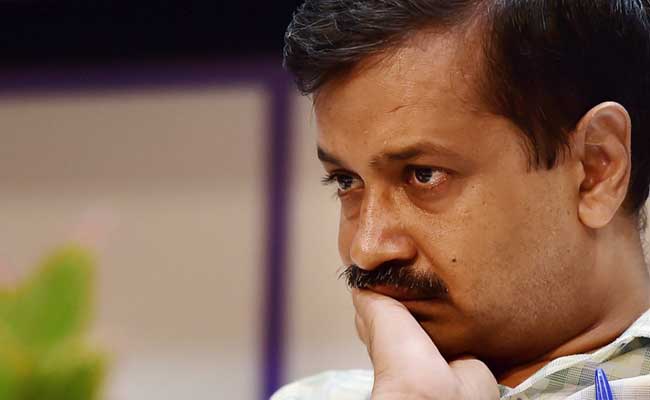 New Delhi:
The Delhi High Court today rapped Delhi Chief Minister Arvind Kejriwal for questioning the decision of a judge to expedite hearing of a defamation suit filed by Union minister Arun Jaitley against him and five other Aam Aadmi Party leaders.
A bench of Acting Chief Justice Gita Mittal and Justice C Hari Shankar also pulled up AAP leader Ashutosh for appealing against the July 26 order of the single judge, saying the court had to answer to the Supreme Court on delay in trials.
"We are duty-bound to conduct trial in expeditious manner. The single judge cannot be faulted for ensuring speedy trial," the bench said, adding that this applied to every matter being filed in the court.
"We are hearing for the first time that a party is aggrieved on expeditious trial of a matter because it will conclude," the bench said while reserving the order.
The judges asked Mr Kejriwal's counsel why he was filing such appeals. "Don't you advise your client to bring an end to this case instead of filing such appeals," it asked senior advocate Anoop George Chaudhari, appearing for Mr Kejriwal.
The court had on July 26 directed the joint registrar to expedite the recording of evidence in the civil defamation suit while disposing of an application filed by Mr Jaitley.
Mr Chaudhari contended that a judge could not interfere while proceedings related to recording of evidence was going in a court of the joint registrar.
Senior advocates Sandeep Sethi and Rajiv Nayar, appearing for Mr Jaitley, opposed the appeal saying the whole purpose was to delay the matter.
Besides Mr Kejriwal, the five other accused in the defamation case are AAP leaders Raghav Chadha, Kumar Vishwas, Ashutosh, Sanjay Singh and Deepak Bajpai.
They had accused the BJP leader of corruption as the president of the Delhi and District Cricket Association (DDCA), a post he had held from 2000 to 2013.
Mr Jaitley, who denied all the allegations levelled by the AAP leaders in December 2015, had claimed that they made "false and defamatory" statements in the case involving the DDCA, thereby harming his reputation.
The AAP leaders had allegedly attacked Mr Jaitley and his family members in various fora including social media over the alleged irregularities and financial bungling in the DDCA.