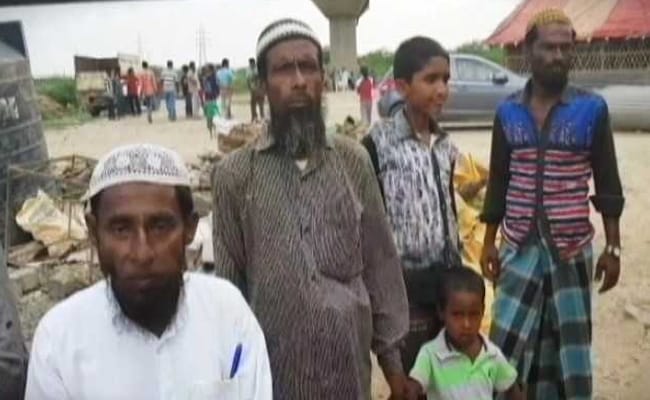 New Delhi:
On a day the Supreme Court came close to staying the government's plan to deport Rohingya refugees, a top official of the Union Home Ministry on Friday reiterated that a decision on how to deal with Rohingya people in the country should be left to the government.
"Demographic changes in the country and such administrative and diplomatic factors which are better left to the policy making of the executive," advisor the ministry Ashok Prasad told NDTV.
At Friday's hearing, the court had accepted the centre's request not to stay deportation of Rohingya people as such an order would have "international ramifications".
The top court, which had called the exodus of lakhs of people from Myanmar's Rakhine State a "huge humanitarian crisis", had also underlined that the government could not be oblivious to humanitarian considerations of the people.
Union Home Ministry officials, however, said the government viewed the Supreme Court's stress that it would take a balanced view of the case as a positive development.
The petitioners in the case had requested the court to take a "compassionate" view.
"No stay has been given regarding deportation of Rohingyas. The Supreme Court also took our view point into consideration," said a senior officer in the ministry. According to him, it means the exercise which centre has initiated through states to deport Rohingyas will continue as work in progress.
In August, the home ministry had sent a communication to all states saying illegal immigrants like the Rohingyas pose grave security challenges as they may be recruited by terror groups, and asked to identify and deport them.
"The MHA circular to the states on deportation of Rohingyas stands," an official said.