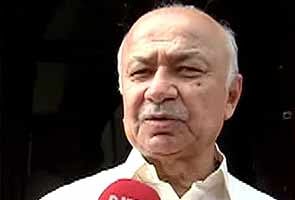 New Delhi:
Home Minister Sushil Kumar Shinde on Monday said that decision on the mercy petition of Parliament attack case convict Afzal Guru will be taken only after the Winter Session ends.
The ongoing Winter Session of Parliament will come to an end on December 20.
Mr Shinde had earlier said that the file related to the mercy petition of Guru, returned by President Pranab Mukherjee for a review, was still with the Home Ministry.
(With inputs from PTI)