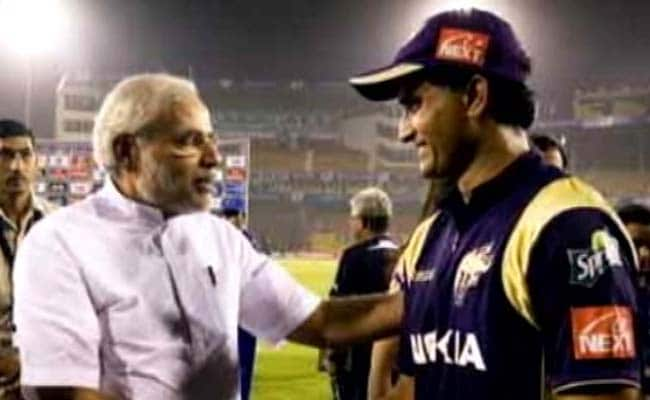 Kolkata:
Former Indian cricket captain Sourav Ganguly is reportedly in talks to join the ruling BJP and the negotiations, on for some time, have now moved to the "highest level," say sources.
Mr Ganguly, who also hosts a popular quiz show "Dadagiri" on television, did not confirm or deny it. "I have nothing to say. Whatever I will say will be misconstrued," he told reporters repeatedly.
"#Saurav Ganguly to join BJP. Big coup for the party in West Bengal. #Dada vs Didi," this tweet by Mumbai-based industrialist Harsh Goenka revived the buzz that has been swirling around one of Bengal's top icons - nicknamed the maharaja - for almost a year.
If he joins the BJP, it will be a major acquisition for the party in Bengal, where it has been looking for a credible face to pit against Chief Minister Mamata Banerjee.
Since he retired in 2008, Mr Ganguly has been sought after by many political parties, including the BJP. He had reportedly turned down the BJP's offer to contest last year's national election. There was speculation that Narendra Modi, now prime minister, had offered to make him sports minister.
Mr Ganguly had said then, "Yes, the BJP did make an offer. However, I have declined it. I won't be contesting the elections."
The BJP won two seats in the election, registering big gains in its vote share, and has since been working towards chipping away at the base of Mamata Banerjee's Trinamool Congress party, which has been ruling the state since 2011. The state goes to polls next year.
BJP President Amit Shah spelled out his party's goal as he declared at a rally in Kolkata in November: "I am Amit Shah and I have come here to uproot the Trinamool from Bengal."
Sourav Ganguly's entry into the BJP sets up another big blow for Mamata Banerjee at a time Trinamool Congress is losing key leaders to that party.
Manjul Krishna Thakur, a minister in the Mamata Banerjee government, joined the BJP last Friday.
There are reports that Dinesh Trivedi, a founding member of the party, and four more state ministers are on the verge of switching sides.