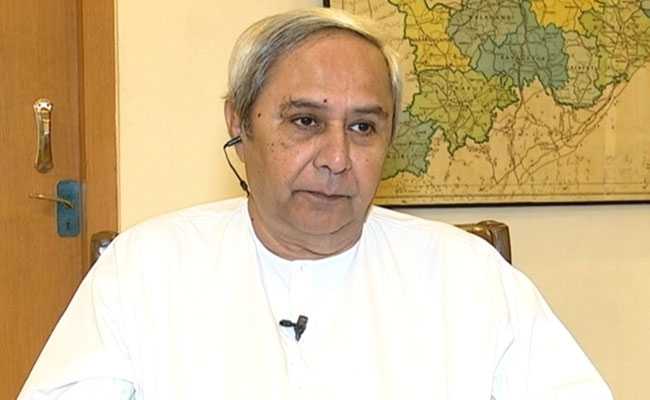 Bhubaneswar:
The Odisha government asked the centre on Thursday to release an interim assistance of Rs 1,000 crore for relief-and-restoration work in 17 districts as last week's Cyclone Titli and the subsequent flood caused a loss of about Rs 2,765 crore and affected 60.11 lakh people.
Apart from a severe damage to infrastructure, the natural calamities had claimed 57 lives in the state, officials said.
"I would request you to kindly consider the grave situation in the state on account of the Very Severe Cyclonic Storm 'Titli' and its associated impacts and request you to please release an interim assistance of Rs 1,000 crore to the state to enable taking up relief and restoration works of immediate nature," Chief Minister Naveen Patnaik wrote to Prime Minister Narendra Modi.
This apart, Mr Patnaik mentioned in the letter that keeping in view the fact that 57,131 houses were damaged, the Government of India should consider a special allocation of the same number of houses under the Pradhan Mantri Awas Yojana (PMAY).
Noting that the state government had already submitted a preliminary memorandum to thecentre, pegging the funds required at Rs 2,770.28 crore, Mr Patnaik said, "We are seeking central assistance of Rs 2014.09 crore from the National Disaster Response Fund, over and above the funds available in the State Disaster Response Fund for the year 2018-19."
Besides the loss of human lives, there had been an extensive damage to private and public properties, Mr Patnaik said, adding that the standing crop on about 2.73 lakh hectares of land had also suffered massive damage.
The chief minister said the damage to the electrical infrastructure in Ganjam and Gajapati districts was immense and the roads in the rural as well as urban areas were also in a very poor shape.
These needed to be repaired on an urgent basis, he added.
Stating that his government had fully utilised its resources to tackle "Titli" and the resultant flood, Mr Patnaik said the natural calamities had caused damage and destruction in 17 districts and affected 60.11 lakh people.
"A non-coastal district, namely Gajapati, has been the worst affected. Besides the cyclone and the flood, a massive landslide occurred in the Mahendragiri hills, which completely destroyed one village, namely Baraghara, under Gangabada GP of Gajapati district," the chief minister said, adding that 57 people lost their lives in different districts and 10 were reportedly missing due to landslides, wall-collapse incidents and drowning.
Meanwhile, Union Petroleum and Natural Gas Minister Dharmendra Pradhan, who hails from Odisha, visited Gajapati and Ganjam districts and expressed concern over the plight of the people even eight days after the cyclone hit the coast.
Unhappy over the manner in which the Biju Janata Dal (BJD) government in the state undertook the relief-and-restoration activities, he said, "The government should wake up from its slumber and swing into action to mitigate the miseries of the affected people."