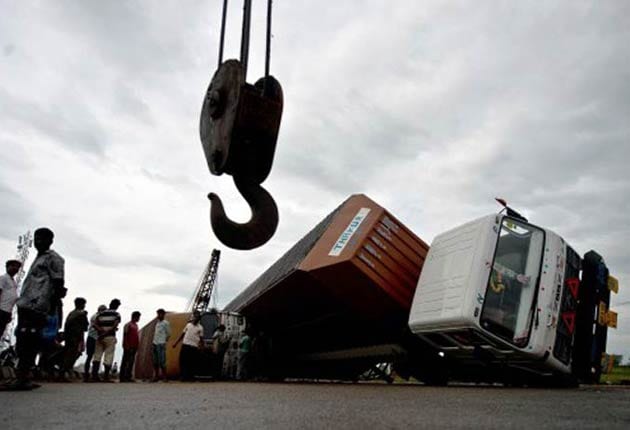 New Delhi:
With the intensity of Cyclone Phailin subsiding, steps to restore snapped communication lines, power transmission and rebuild damaged infrastructure in coastal belt of Odisha and Andhra Pradesh started today.
Prime Minister Manmohan Singh is personally monitoring the situation and has directed central agencies to extend "full support" to the state governments in restoring normalcy in the aftermath of the cyclone, official sources said.
Cabinet Secretary Ajith Seth today chaired a meeting of the Crisis Management Group to assess the damage and coordinate rescue and relief efforts.
"The loss of life has been absolutely minimal which is a welcome development," a senior Government functionary said.
12 columns of Army comprising nearly 600 personnel are involved in clearing roads, while officials from the telecom and railway ministries are making all out efforts to restore railway traffic and communication networks.
Officials from the powergrid NTPC and NHPC are helping the state governments in restoring power supply.
There has been no damage to high tension wires and power generation units and the damage has been limited to local power distribution network.
In Odisha, 7,500 telephone towers have been damaged while in Andhra Pradesh the figure stood at 205. Sources said most of the telephone towers will be restored in the next 48 hours and various telecom operators are sharing their infrastructure to provide mobile network to the subscribers.
While the Bhubaneshwar airport has been reopened, Railways have pressed into service four special trains to carry stranded people from Bhubaneshawar.
Efforts are on to restore the overhead electricity networks of the railways, sources said.