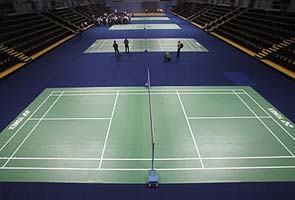 New Delhi:
Nearly a year after the Commonwealth Games were held in Delhi, evidence of the seemingly-ubiquitous corruption that underlined the event continues to tumble out.
The Central Bureau of Investigation (CBI) registered a new case today that finds irregularities in the construction of indoor courts at the Siri Fort complex in Delhi. The CBI states that squash and badminton courts were meant to be built for 118 crores, but the contract was finally awarded for 154 crores. Investigators are studying the alleged complicity of officials of the Delhi Development Authority (DDA) and the contractor they hired, B.E.Billimoria Co. Ltd. The DDA handles the construction and infrastructure for some public projects in the capital.
Today's case records the 15th FIR or formal police complaint related to corruption and inflated contracts that were a part of the Commonwealth Games. Senior members of the Commonwealth Games Organizing Committee are in prison, including former Chairman Suresh Kalmadi, who is also an MP from Pune.
After the FIR was registered, teams of CBI officials reached 21 locations in Delhi and Mumbai today morning to carry out search operations.
The government's auditor had found the Games littered with instances of bare-faced corruption. In its report, the Comptroller and Auditor General faulted many contracts signed for equipment and services. The enormity of the scam could once again be gauged as the CAG, in its report, found that prices of chairs had been hugely inflated resulting in a mammoth loss to the exchequer. The auditor found that a chair which actually cost Rs 1,850 was bought for a mind-boggling Rs 17,566. Thus, 2,336 chairs were bought for three venues at Rs 4.36 crore, thus resulting in a loss of Rs 2.74 crore.
This is the first case registered by the CBI after a Special Investigation Team was constituted last month to study the Comptroller and Auditor General's report.