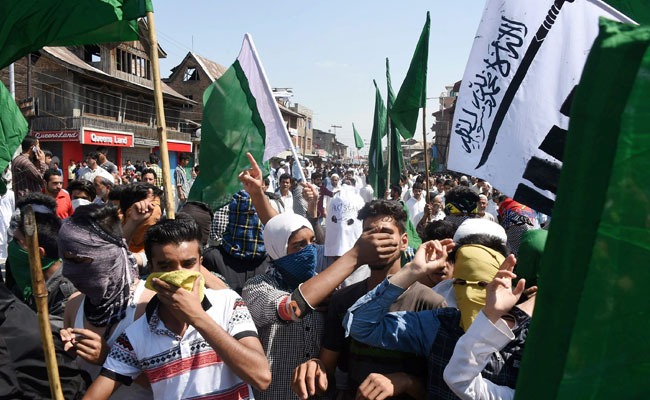 Srinagar:
Curfew has been imposed in parts of Srinagar today to prevent separatist leader Mirwaiz Umar Farooq from taking out a rally to commemorate his father Mirwaiz Farooq's death anniversary. Mr Farooq has been placed under house arrest.
"Restrictions have been imposed in areas falling under the jurisdiction of seven police stations in Srinagar city today. The police stations whose areas shall remain under restrictions include Khanyar, Nowhatta, M.R. Gunj, Rainawari, Safa Kadal, Maisuma and Nigeen," Farooq Ahmad Lone, district magistrate Srinagar told IANS.
Separatists including Mirwaiz Umer Farooq, Syed Ali Geelani, Muhammad Yasin Malik and others have called for a public rally to the graveyard in Eidgah area of old city Srinagar on Saturday.
Mirwaiz Farooq was killed by suspected terrorists on May 21, 1990. Another moderate separatist leader Abdul Gani lone was also killed by suspected terrorist on the same day in 2002.
Officials say situation is peaceful across the valley but curfew-like restrictions had to be imposed in some areas of Srinagar as a precautionary measure.